Nine people, including six children, were injured in a mass stabbing in an apartment complex in Boise, Idaho, on Saturday night, with four of the victims reported to be in critical condition, officials said.
The Ada County Sheriff's Office told Fox News on Sunday 30-year-old Timmy Earl Kinner of Los Angeles has been arrested in connection with the attack. Kinner has been charged with 9 counts of battery-aggravated assault, and 6 counts of injury to a child, according to jail records.
Kinner is scheduled to appear in court on Monday, sheriff's officials told Fox News.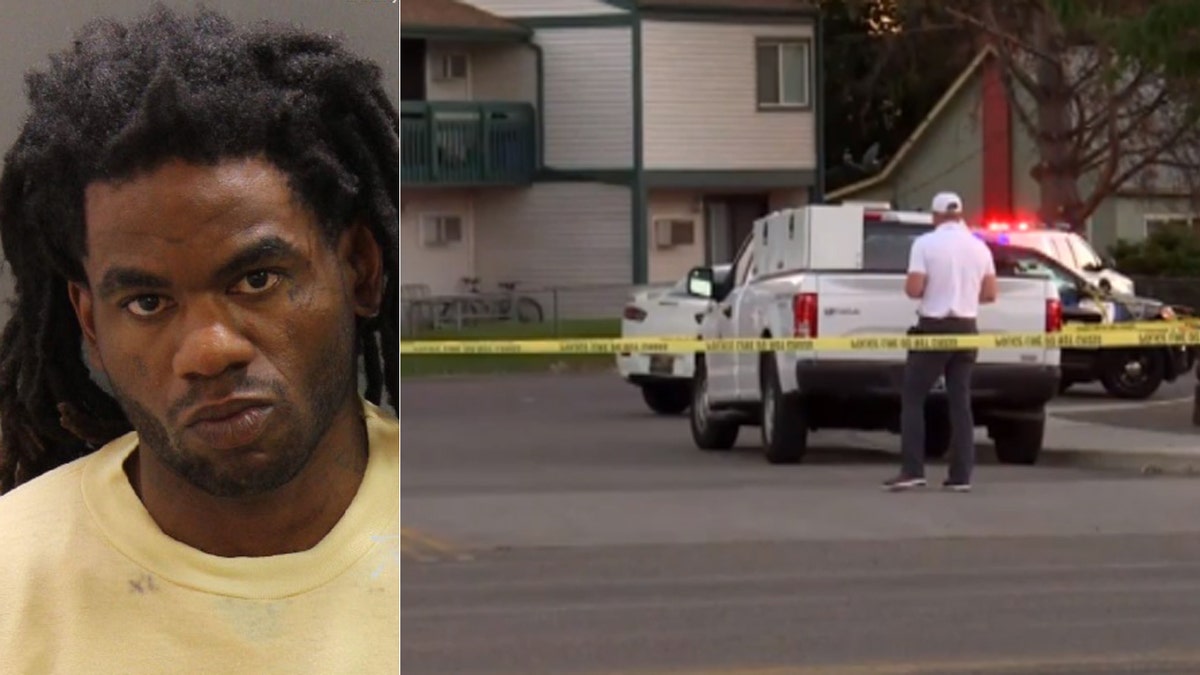 The apartment complex where the attack took place is home to many refugee families, the Idaho Statesman reported. All nine victims were transferred to a local hospital, Boise Police Chief Bill Bones told the paper.
"At this point we haven't lost anybody, but as I said the injuries are very serious," Bones said.
No motive has yet been determined, but the police chief said the attack resulted in the most victims in a single incident in Boise Police Department history. Boise Police said Sunday that preliminary evidence shows that Kinner was a temporary resident of the apartment complex until he was asked to leave on Friday. Kinner was not a refugee, police added.
"This incident is not a representation of our community, but a single evil individual who attacked people without provocation that we are aware of at this time," Bones said.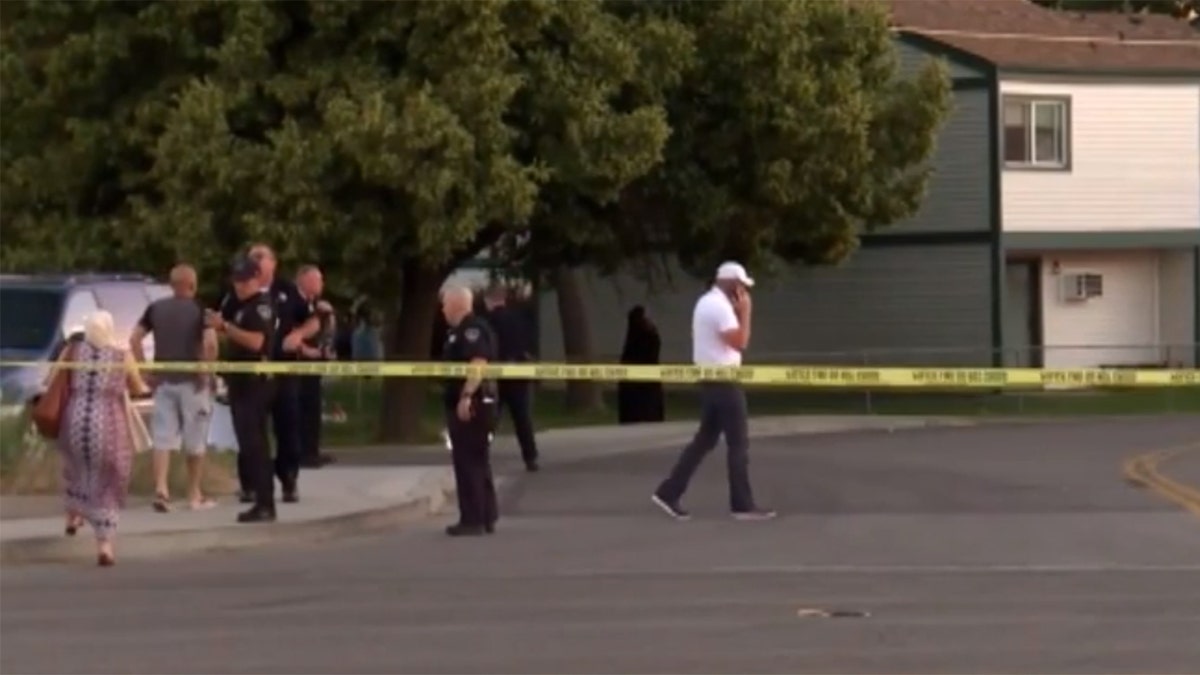 Police received a report of a stabbing at 8:46 p.m., Bones said. Witnesses reported that the suspect had fled, and police arrested the man a short distance away.
The chief told KBOI some of the victims are members of Boise's refugee community, and "range in age." Some of them were found inside the apartment complex, while others were found in the nearby parking lot, according to Bones.
Bones said police believe the knife used in the stabbing was discarded by the suspect, and police searched a nearby canal as well as the areas around the apartment complex.
CALIFORNIA MOTHER, BOYFRIEND HIT WITH 'MURDER AND TORTURE' CHARGE IN 10-YEAR-OLD BOY'S DEATH, OFFICIALS SAY
Police closed off nearby streets and later rerouted traffic to the lanes farthest from the complex using flares and barricades.
Early Sunday morning there were still dozens of police cars and officers at the apartment complex, with yellow evidence markers placed around the parking lot, according to the Associated Press.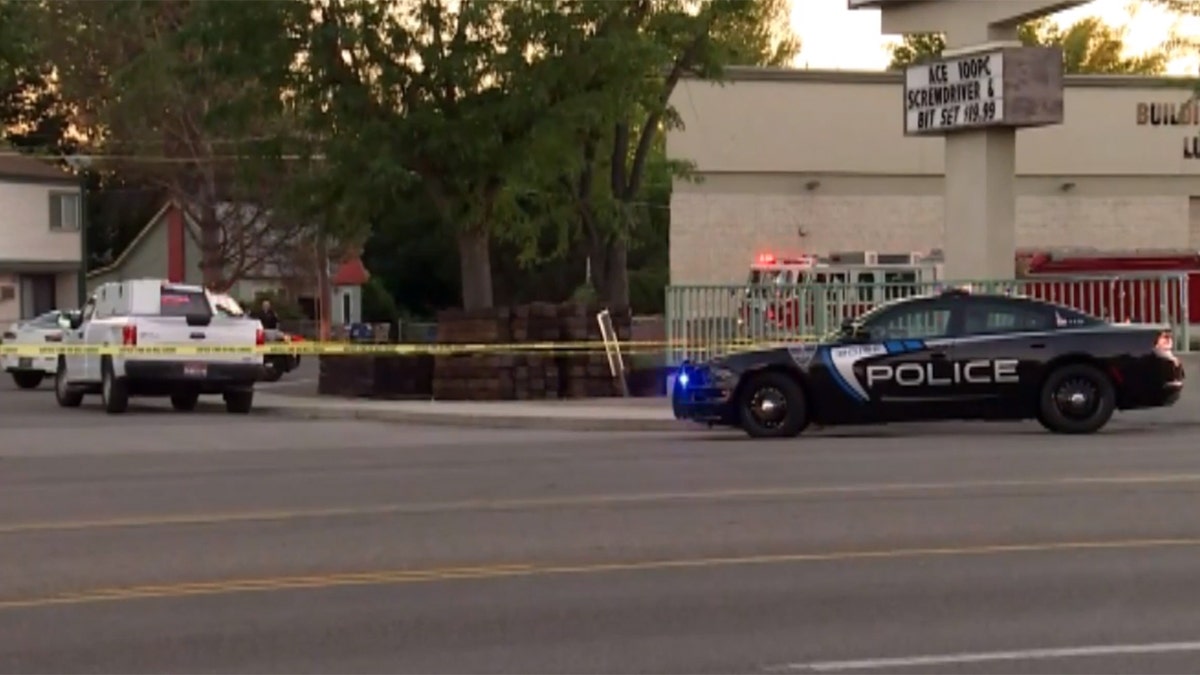 Victim witness coordinators and counselors were being made available to the victims, their families and friends and other residents of the apartment complex, Bones said.
"Our hearts go out to the victims who are in the hospital tonight, please keep them and their families in your thoughts and prayers," he said.
Fox News' Kimberly Wagner and The Associated Press contributed to this report.