Masked man with multiple guns arrested outside Dallas police station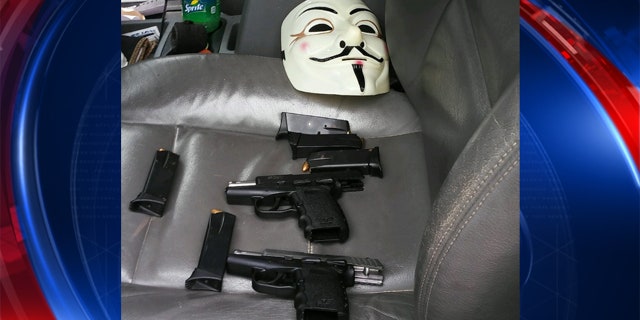 DALLAS – A man was arrested Wednesday afternoon after showing up to Dallas PD Southwest patrol with a mask, guns and drugs in his vehicle and threatening to shoot.
In the man's car was a mask in the style worn by the group Anonymous, multiple guns and marijuana. A Dallas police major tweeted a photo of the items.
Police officers said the Hispanic man was in his 20s and was stopped by officers at the front entrance. Police said he asked questions and made statements that resulted in officers taking him into custody for a mental health evaluation.
Police said the man was still being questioned as of Wednesday evening with charges pending for possession of marijuana and unlawful possession of marijuana.