Married Maine teacher indicted for multiple sex romps with student who tried to commit suicide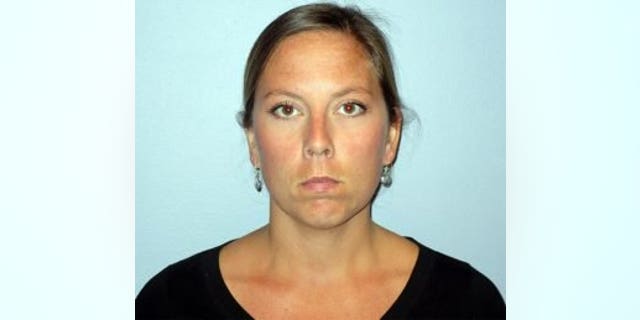 A married teacher in Maine accused of sleeping with a student was indicted Tuesday on a number of sexual assault charges.
Jill Lamontagne, 29, turned herself into authorities after she was indicted by a York County Grand Jury on six counts of gross sexual assault, two counts of unlawful sexual contact and six counts of abuse of a minor, the Portland Press Herald reported.
"The indictment was the culmination of an investigation into a relationship Lamontagne allegedly had with a juvenile, male student while she was a teacher at the school," Kennebunk Deputy Chief of Police Michael Nugent said Wednesday, according to Seacoast Online.
Lamontagne allegedly had a relationship with the male student, 17, who was in her health class at Kennebunk High School at the time of sexual contact.
An abuse order filed by the student's mother in Biddeford District Court states the relationship between the teacher and boy was revealed when he was hospitalized following a suspected suicide attempt.
The student ingested a concoction of ibuprofen, Tylenol, cold medicine and blood thinner Warfarin, according to the Press Herald.
The boy confessed to the relationship to his aunt a day after his hospitalization. The student and his teacher had sexual contact "numerous times, in the classroom, at her house, in her car," the student's mother wrote. The student said Lamontagne performed oral sex on him, adding that "other stuff happened."
The student allegedly told his mother and a nurse at the hospital that he loved his teacher and took the mixture of medicines to attempt suicide, Seacoast reported.
MARRIED TEACHER'S ALLEGED AFFAIR WITH STUDENT BEING INVESTIGATED AFTER TEEN TRIED TO COMMIT SUICIDE
Lamontagne told the student she hadn't had a sexual relationship with anyone for two years. Court records reportedly indicate she is married and has children.
The teacher was placed on administrative leave June 12 when the boy's family notified the school of the sexual contact. Lamontagne then filed for family medical leave, and was still on leave when she submitted her resignation in September.
Lamontagne was booked on the charges and released on $1,000 bail. She's expected to appear in court Dec. 22.