Marine injured in Afghanistan grenade blast to receive Medal of Honor, report says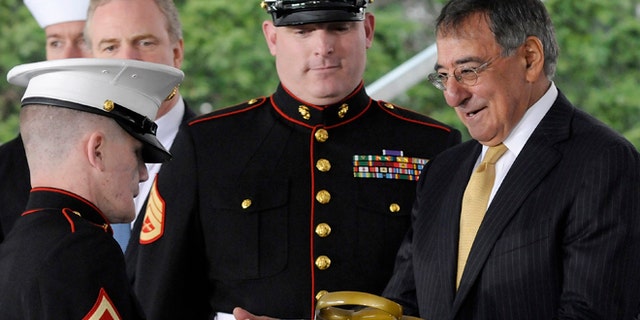 A U.S. Marine, who suffered serious injuries after it is believed he jumped on a grenade to protect a fellow Marine as they stood guard on a rooftop in Afghanistan's Helmand province, will receive the nation's highest combat valor honor, The Marine Times reported, citing unnamed sources.
William Kyle Carpenter, 24, who medically retired as a corporal, is expected the receive the Medal of Honor later this year, the report said. Carpenter lost his right eye, most of his teeth and shattered his mouth and arm in the November 2010 grenade attack, the report said. He would be the service's third recipient of the honor from the wars in Iraq and Afghanistan.
Neither Carpenter nor the White House would confirm the report, the paper said.
The investigation to verify the story has been difficult. Carpenter acknowledges he remembers little from the attack, and the Marine he is believed to have saved, Lance Cpl. Nicholas Eufrazio, suffered head injuries that until recently left him unable to speak. There were no other witnesses.
However, those who know Carpenter say they have little doubt of his heroism. A Navy Corpsman who treated the Marine said the trajectory of the explosion indicates that Carpenter did indeed cover the explosive, the report said.