Marine Corps ring found on Florida beach reunited with owner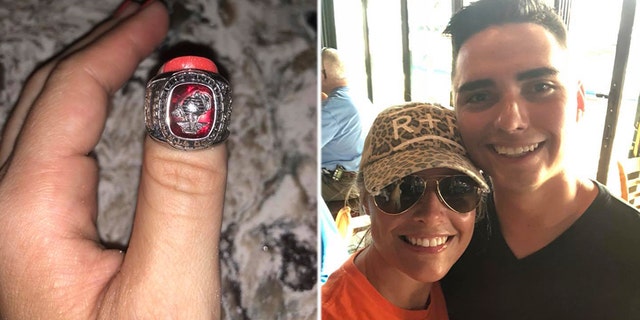 A Marine Corps ring that was found on a Florida beach last weekend has been reunited with its owner.
The ring, found by Suzanne Davis Rogers during her vacation in Siesta Key, was returned to a man only identified as "Jaime," according to a Facebook update.
Jaime "is a super sweet guy" who doesn't have Facebook, Rogers wrote online. She said she gave him back his ring, and "treated him to a beer and a game of pool," before adding "we are totally best friends now."
Rogers posted photos of the found ring on Sunday hoping to find its owner. She said she believed the owner was part of Platoon 1041, from Parris Island in 2017.
FLORIDA BEACHGOER FINDS BURIED MARINE CORPS RING, SEARCHES FOR OWNER
The ring's markings include the Marine Corps emblem, the birthdate of the Corps and "Tun Tavern" — the "birthplace" of the military branch — and also a famous photo of Marines raising a U.S. flag on Mount Suribachi in Iwo Jima, Japan in 1945.
It wasn't immediately clear how Rogers found the owner of the lost ring.