Marine arrested for carrying Indiana-registered handgun in New York made 'honest mistake,' attorney says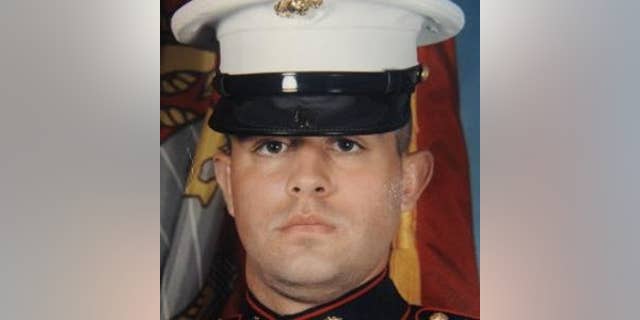 A third-generation Marine arrested in New York City after trying to check his Indiana-registered handgun with security made an "honest mistake" and should not face prison time, his attorney said Monday.
Ryan Jerome, a 28-year-old former private first class whose father and grandfather were Marines, faces three and a half years in prison after being arrested Sept. 27 for carrying a .45-caliber Ruger that was legally registered in his home state.
Jerome, of West Bend, Ind., had approached security officers at the Empire State Building to check the weapon before he was taken into custody, according to his attorney, who said it was the man's first visit to New York City.
"Ryan Jerome is neither a criminal nor someone with an illegal gun," his attorney, Mark Bederow, said in an interview with FoxNews.com.
"It's plainly obvious to anyone who looks at the facts and circumstances of this case that he made an honest mistake and was looking to follow the New York laws and be responsible," Bederow said. "He tried to be careful – that's the irony here."
Jerome, who has not been indicted, could face three and a half years in prison if the case goes to trial and he is convicted of carrying the weapon under New York State law.
Jerome's fellow Marines, meanwhile, have organized an online campaign to persuade Manhattan District Attorney Cyrus Vance to drop the charges against him.
Boston lawyer and veteran Marine Dave Bruce has organized an online petition through the website leatherneck.com that plans to send its first 14 e-mails to Cyrus, New York City Police Commissioner Raymond Kelly and Mayor Michael Bloomberg, the New York Post reported.
"The theme is not to have Mr. Jerome treated like a common thug," Bruce told the newspaper. "He deserves to be treated better."
A Facebook page, called "Free Ryan Jerome," has also been created in the hopes that Jerome -- a TOW gunner before his honorable discharge in 2005 -- will be cleared of the charges.
Bederow said Jerome had become a licensed precious metal jeweler in Indiana just prior to his trip to New York in September. He said Jerome drove to the state with his girlfriend to visit a Long Island-based refinery he was interested in possibly doing business with. He was carrying $15,000 worth of gold, according to Bederow.
The Manhattan district attorney was not immediately available for comment when contacted Monday by FoxNews.com.