Man whose firearms were returned by police after mental hospital stay now facing gun possession charges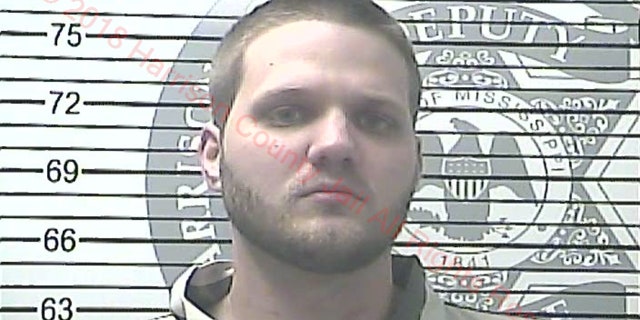 A man who was released from a Mississippi mental hospital, where he was sent briefly for acting erratically and after cops found several weapons in his vehicle, is now behind bars -- because he asked for the guns back.
Steven Drew Montana argued that doctors had cleared him of any mental issues, so Pascagoula police, backed by a court order, handed over his seized firearms, an AK-47 and Glock pistol.
But Montana, 26, is now jailed -- without bond -- on federal charges of possessing weapons after being committed to a mental institution, the Sun Herald of Biloxi reported.
Montana's defense attorney, Melvin G. Cooper, said "outrageous government" is responsible for the crime, not Montana, and Cooper has asked for the charges to be dismissed.
2 MEN SENTENCED TO PROBATION FOR GANG-RAPE OF 13-YEAR-OLD GIRL, TRIGGERING BACKLASH
In court documents, Cooper questions whether Pascagoula Police Capt. Shannon Broom knew – or should have known – about Montana's commitment to a mental hospital when his guns were arranged to be released.
Pascagoula police haven't commented about the case.
According to the Sun Herald, Montana, then a welder at Ingalls Shipbuilding, showed up to the shipyard in February 2016 complaining to a security officer that people were stealing from the property.
An NCIS officer thought Montana was experiencing "some mental issues," however, and his employee badge was taken away and he was told to leave the property.
But Montana came back, saying he was being followed and forced to take drugs.
Montana was taken to a hospital and the guns were reportedly found in his truck. Guns are prohibited at Ingalls, the state's largest employer and builder of Navy warships.
Police seized the guns and a Chancery Court judge committed Montana to a state hospital in Purvis, where he spent 10 days in March 2017. He was released without any medication.
In December 2017, Montana went to police headquarters asking for his guns back and saying doctors had cleared him. Court documents reveal Broom believed Montana seemed OK and should be issued his guns with a municipal court order.
FLORIDA MOTORCYCLIST RAMMED, DRIVEN OFF ROAD BY 'MYSTERY DRIVER' DURING DISPUTE
Judge Michael Fondren issued that order, but signed it two days after Montana got the weapons back, the Sun Herald reported.
Montana reportedly returned to the police department Feb. 6, complaining he was being followed by Ingalls security and saying he "knew" who at the shipyard had allegedly committed a murder.
Broom then contacted Ingalls security and the Bureau of Alcohol, Tobacco, Firearms and Explosives.
Federal authorities arrested Montana on Feb. 23 on the gun charges. His trial is set for May.