Man pardoned by ex-Miss. Gov. Barbour involved in fatal gunfight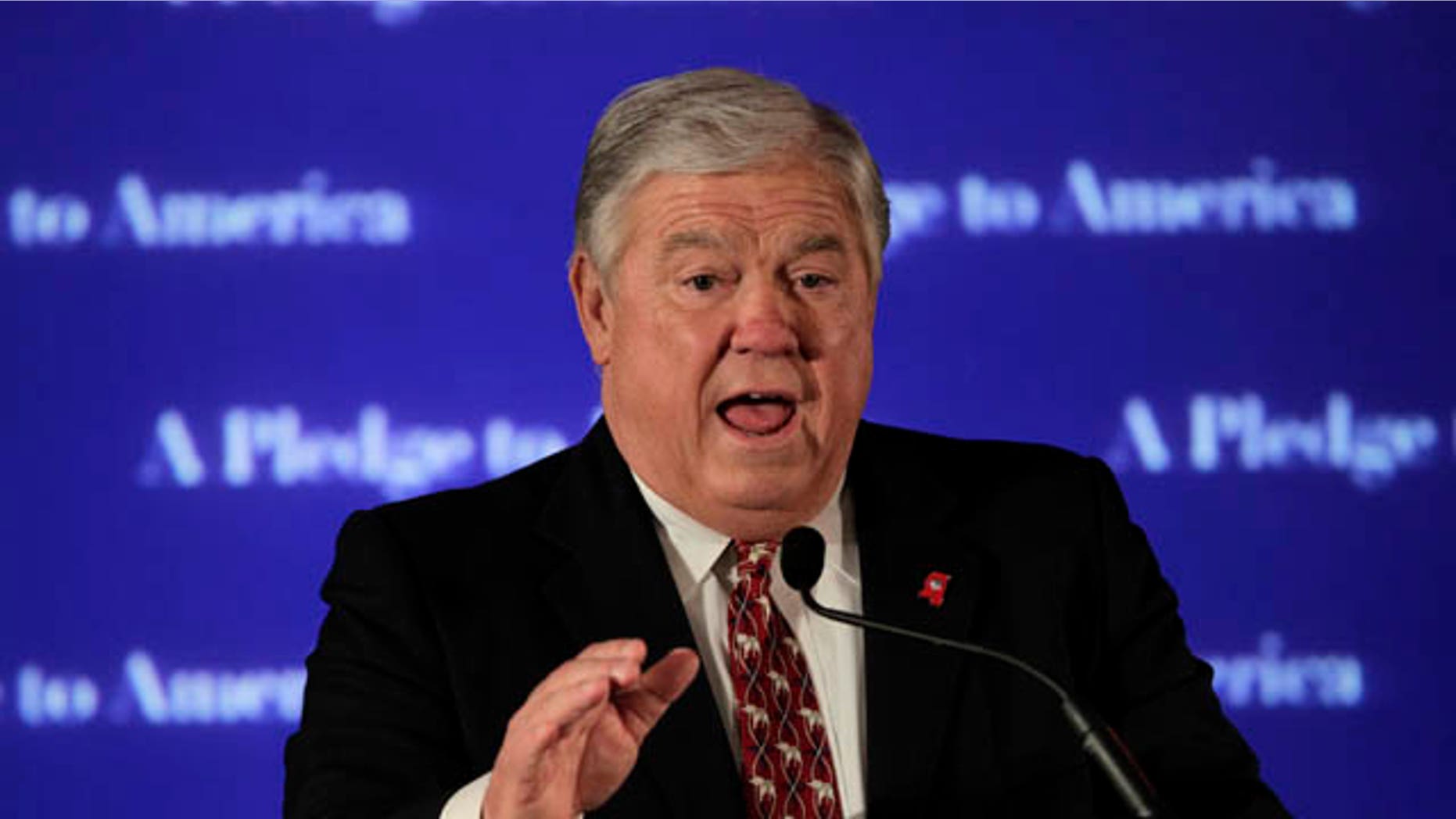 A man involved in a deadly shooting at a barbecue Thursday night in Mississippi was one of nearly 200 inmates pardoned by former Gov. Haley Barbour one year ago.
Calhoun County Sheriff Greg Pollan told FoxNews.com an argument quickly escalated into a fatal gunfight between Wayne Therman Harris and Chris McGonagill in Calhoun City, Miss. The shooting took place just outside McGonagill's home, where he, Harris, and three other men were having a barbecue before things got heated between the two friends.
Harris, who received a full pardon from Barbour for the sale of marijuana, was shot twice in the leg. McGonagill was shot seven times and died during surgery at Baptist Memorial Hospital in Oxford, around 12:30 a.m. Friday morning.
The two men had been close friends for years, according to officers, and had no history of fighting.
Barbour's controversial decision to issue 198 pardons in his final days as governor drew national media attention last January.  The state's Attorney General Jim Hood challenged the legality of the pardons to the state's Supreme Court, but eventually nearly all of the pardons were ruled to be legal.
"I pray no person becomes a victim of any of these pardoned criminals," Hood said after the court's decision.
Pollan said Harris hasn't had any issues with the law since being pardoned though, and owns several small businesses in the area.
The Calhoun County Sheriff's Department is still investigating the case and no charges have been filed at this time. Officers are checking to see if the two men had licenses for the weapons involved, a .20 mm rifle and .9 mm pistol.
Harris is in stable condition and currently undergoing surgery at the North Mississippi Medical Center in Tupelo.