Man jailed in sex assault accused of murder-for-hire job behind bars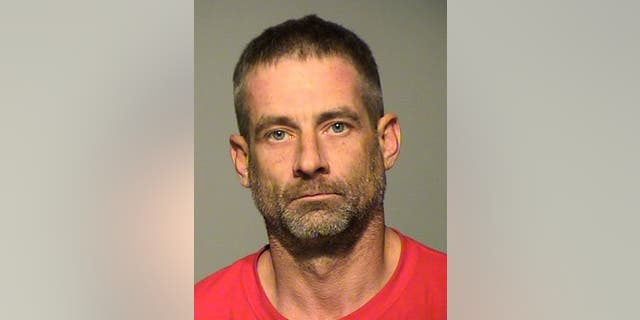 NEWYou can now listen to Fox News articles!
A Wisconsin man who allegedly raped a woman with a bag of sex toys is now accused of trying to orchestrate a murder-for-hire job from his jail cell to have her killed.
Michael Birk, 41, was first charged on June 6 for allegedly breaking into a home in Milwaukee and sexually assaulting a woman, Fox 6 reported. He is accused of holding a gun to the woman's head while wearing a white mask and gloves and saying he was "going to kill" her if she tried to resist. The woman told investigators Birk had said was going through a divorce at the time.
Then between June 21 and June 27, Birk enlisted the help of a fellow inmate to have the woman killed, according to the criminal complaint. The inmate told investigators Birk wanted him to "hold onto someone for a while, or have someone killed," offering him $10,000 to get the job done.
GEORGIA STABBINGS: MOM ACCUSED OF KILLING 4 KIDS, HUSBAND IN HOME
On June 26, Birk contacted the inmate again about arranging the murder, Fox 6 reported. The inmate told investigators Birk offered him another murder-for-hire job if he successfully had the woman killed. Investigators had the inmate give Birk a phone number of a detective who pretended to be an associate who would do the killing.
Birk called the number the day after and "outlined in detail how to locate the intended victim's home, where the victim's bedroom is, and where the victim's adult son's bedroom is within the house," the complaint said. Birk instructed the "associate" to pretend to be the detective assigned to the woman's case and have her sign papers, saying "No witness, no crime."
FLORIDA WOMEN, 18, ARRESTED AFTER SNAPCHAT VIDEOS SHOWED THEM TRESPASSING INTO WATERPARK
Birk allegedly promised to give the "associate" $2,000 up front and paying him the rest of the money later on.
"I'm a white dude. I got a lot of money," Birk said, according to the complaint, adding that he would "five times" the amount for a second murder-for-hire job.
Birk allegedly admitted to investigators he had attempted to hire someone to kill the woman, adding he reached out to another person to get the job done.
Birk was charged with one count of conspiracy to commit first-degree intentional homicide. He was previously charged with three counts of first-degree sexual assault, use of a dangerous weapon, one count of false imprisonment and one count of burglary.