Man dies after saving fiance, family from Christmas morning house fire
A Texas man who was being hailed as a hero for saving his fiancé's family from a Christmas day house fire has died.
Jackie Goulet is praising her fiancé, 36-year-old Eric Chambers, for saving her and her family's lives when a fire engulfed their Christmas tree.
She said around 4:30 a.m. on Christmas morning, the couple were up early wrapping some last minute gifts in their Arlington, Texas home. She told Fox 4 News that she asked him to turn on the Christmas tree because "it seemed too gloomy."
The couple went to the garage and minutes later, Goulet's 12-year-old son yelled that the house was on fire.
Chambers jumped into action.
"He made sure my mom got out and he got my aunt out," Goulet recalled. "She's handicapped, too. So she was scared. He made sure she got out. And as soon as she was coming out the door, he was yelling, 'You got Hailey?' You got everybody?!' And we're like, 'Yeah, we got everybody.'"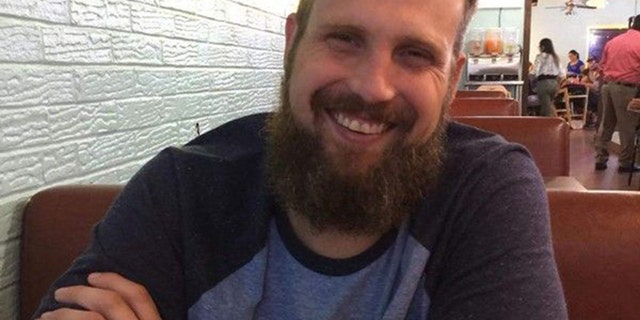 Chambers reportedly went into the house several times to make sure everyone – including the dog – got out safely. And then things turned for the worse.
"You could tell he was just in shock, just glad he got everybody out," Goulet said. "Then, he just dropped. I was able to get him to walk two feet, and he dropped and said, 'My face got burnt trying to get out the front door.'"
She said it was the last thing he said to her.
Chambers was taken to the hospital soon after Arlington firefighters arrived at the scene. He died a short time later.
It was unclear the cause of death.
"He knew what he was doing when he went in that fire to get everybody out," homeowner Jeanine Gabriel told Fox 4 News. "I say he's a hero, and he's gonna be an angel on your shoulder for the rest of your life."
Goulet said she and Chambers had known each other for 17 years and recently gotten engaged. She said he leaves behind three kids of his own.
A GoFundMe page has been set up for funeral expenses and to help the family recover from the fire.
Arlington firefighters said they are still investigating the cause of the fire.