Man arrested after homemade cannon kills girlfriend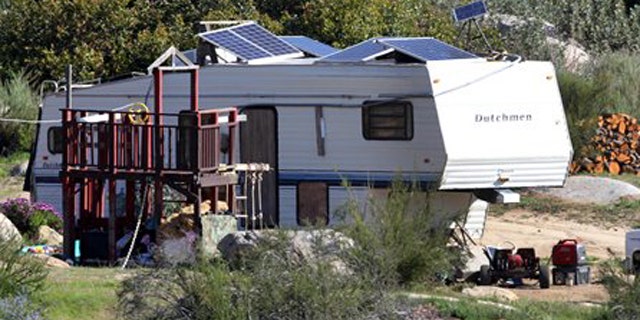 NEWYou can now listen to Fox News articles!
SAN DIEGO – A man was arrested Tuesday after a homemade cannon blasted through his mobile home, killing his girlfriend in a mountain community near San Diego, authorities said.
Richard Fox, 39, shot the cannon after loading it with fireworks powder, said San Diego County sheriff's Sgt. David Martinez. His 38-year-old girlfriend was found dead from shrapnel wounds when authorities arrived at the home.
Fox was treated at a hospital for shrapnel wounds to his right leg and arrested for investigation of exploding a device resulting in death, Martinez said. Three other adults and a 4-year-old girl who were inside the home escaped injury.
Preliminary evidence suggested Fox was under the influence of alcohol, Martinez said. Investigators had not established a motive or determined if the blast was accidental.
"He gave us his version of the story. We want to corroborate that based on the evidence we find at the scene," Martinez said.
It was unclear if Fox had an attorney.
Fox lived at the home with his girlfriend, whose name was not released, and the 4-year-old girl, who was to be placed with a relative. Martinez declined to identify the three other adults who were inside the home.
The blast occurred in Potrero, a community of about 700 people on the Mexican border, about 40 miles east of San Diego.
John Arnold, a neighbor, told U-T San Diego that Fox worked as a handyman and lived in the home for about six years.
"He liked experimenting with guns, and it looks like this experiment went bad," he told the newspaper.
Sandra Barranon, who lives at the mobile home park, told U-T San Diego that she knew the couple for about 10 years. They were not married, she said.