Man accused of killing New York City nurse says voices 'told me she had to die'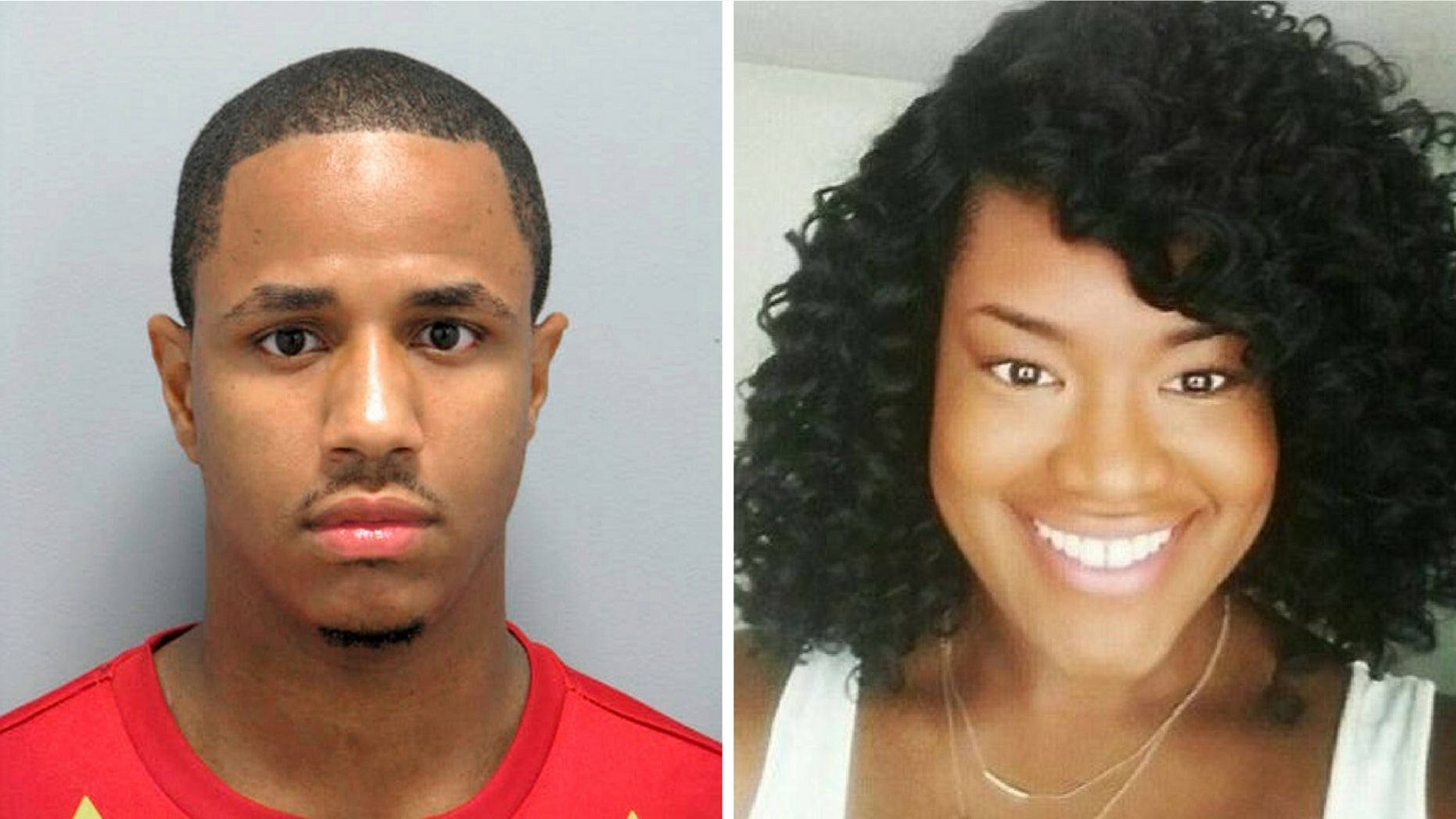 The man accused of killing a New York City nurse he met on Tinder claims voices in his head made him carry out the attack.
Danueal Drayton, who is accused of killing Samantha Stewart in her Queens home two weeks ago, told the New York Daily News that he remembers strangling her, but he didn't mean to do it.
"I really liked her. I didn't want to kill her," he told the newspaper from behind a glass partition at the Twin Towers men's jail in Los Angeles. "They told me she had to die."
He continued: "I'm a passenger in my own body… It's mind control. They use direct-energy weapons on me to control my mind."
Drayton, who was arrested last week in a California apartment where he allegedly tied up another woman, may also be connected to at least six other killings, police said.
MAN ACCUSED OF MURDERING NEW YORK CITY NURSE MAY BE CONNECTED TO SIX OTHER SLAYINGS: OFFICIALS
The 27-year-old, who confessed to killing Stewart, alleges he strangled her and then tried to resuscitate her. Eventually, he said, her body went "stiff."
Stewart, also 27, was found dead on July 17 inside her Queens home. Her brother discovered her unconscious and naked body wrapped in a white sheet with injuries to her neck and head. Authorities said her teeth were knocked out.
Officials said Drayton and Stewart met on Tinder.
Drayton told the Daily News that he suffers from schizophrenia and bipolar II disorder and that voices have haunted him for years. He said the voices urged him to attack innocent people and then cover his tracks.
Police said Drayton has no history of mental illness.
After Stewart's death, he said he was determined to subvert the voices and that he intentionally left behind his "Egyptian cologne" so police could link it to him.
"I wanted to get caught. I took some of her things with me and used them," he told the Daily News. "I kept my same phone. I knew they could track it. I didn't know how long it would take."
Police believe Drayton bought a one-day ticket to California using Stewart's credit card. After he arrived in Los Angeles, he met his last victim while taking an Uber ride, Drayton said.
He said they went back to the 28-year-old's apartment, where he choked her.
Prosecutors said Drayton strangled and sexually assaulted his California victim over a two days. He was charged in Los Angeles with attempted murder, forcible rape, false imprisonment by violence and sexual penetration by a foreign object.
He pleaded not guilty on Monday through a public defender.
Drayton, whose rap sheet dates back to 2011, was freed without bail by a Nassau County judge just 12 days before Stewart's murder. He had been arrested for choking his ex-girlfriend as the couple fought at a Long Island, N.Y., park.
Detectives are checking out Drayton's claims to other murders.
"He has made statements alluding to his participation in other crimes, including other homicides. Everything has to be vetted," NYPD Chief of Detectives Dermot Shea said. "There is a lot of work to do."