Man accused of driving into crowd at Charlottesville rally faces federal charges, could receive death penalty
The man accused of mowing down a counter-protester at last year's white nationalist rally in Charlottesville is now facing federal hate crime charges and could receive the dealth penalty if convicted.
James Alex Fields Jr., a 21-year-old from Ohio, has been charged with one count of a hate crime resulting in the death of 32-year-old Heather Heyer. He also faces 28 other hate crime charges involving an attempt to kill dozens of other people who were injured, according to an indictment released Wednesday A 30th charge accuses him of "racially motivated violent interference" with a federally protected activity.
At a press conference, U.S. Attorney Thomas Cullen told reporters that a Justice Department team would present Attorney General Jeff Sessions with the option of pursuing the death penalty. Cullen added that Sessions would make a decision on the matter in the "near future."
Fields already faces first-degree murder and other charges at the state level. He is due to stand trial on those charges in November.
Investigators say Fields drove his speeding car into a group of people demonstrating against the "Unite the Right" rally Aug. 12 that drew hundreds of white nationalists to the college town, where officials planned to remove a Confederate monument.
"With respect to all 30 counts, it is alleged that Fields acted in this case because of the race, color, religion, and national origin of that crowd," Cullen said.
Prosecutors say that Fields repeatedly expressed white supremacist, anti-Semitic and neo-Nazi views views on social media before attending the Charlottesville rally.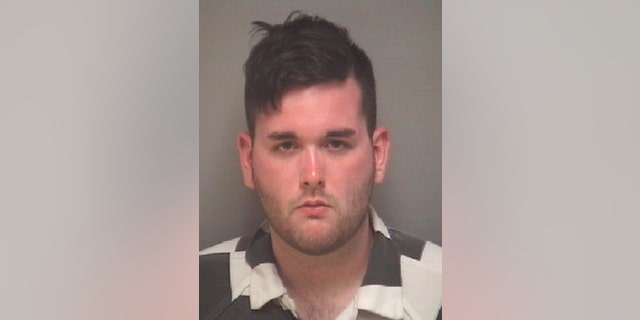 According to the indictment, a family member texted Fields to be careful as he prepared to leave his home for the rally.
"We're not the ones who need to be careful," Fields allegedly wrote back, attaching an image of Adolf Hitler.
Then when he showed up to the rally, "participants, including Fields, engaged in chants promoting or expressing white supremacist and other racist and anti-Semitic views," the indictment adds.
"Last summer's violence in Charlottesville cut short a promising young life and shocked the nation," Attorney General Jeff Sessions said Wednesday. "Today's indictment should send a clear message to every would-be criminal in America that we aggressively prosecute violent crimes of hate that threaten the core principles of our nation."
Meanwhile, the organizer behind the rally is planning another event in August – this time, right next to the White House.
The National Park Service announced last week that it approved an application for Jason Kessler's "white civil rights rally", scheduled for the weekend of August 11 in Lafayette Square. A permit though has not yet been issued and the details are still being finalized.
The gathering will fall on the one-year anniversary of the Charlottesville event.
"Attendees will meet at rally point of convenience for law enforcement, then march to Lafayette to give speeches," Kessler wrote in his application for the event, describing it as a gathering that will be "protesting civil rights abuse in Charlottesville Va."
Kessler says he is expecting around 400 attendees and added that "members of Antifa affiliated groups will try to disrupt."
In a website promoting the event, it says that attendees should bring only American or Confederate flags, that it is "mandatory" to wear a body camera, and that they should only take bathroom breaks at "approved" times to avoid getting separated.
"No one should have to fight through a mob of armed Communists to enter a public park and express their Constitutional rights," it adds.
Kessler, who is from Charlottesville, originally tried to go back to the city to hold the anniversary rally there, but was turned away, the Associated Press reported.
Kessler said before last year's event that it was organized partly to protest the removal of Confederate symbols.
"This is about an anti-white climate within the Western world and the need for white people to have advocacy like other groups do," he had been quoted as saying.
Kessler is also a founder of a group dedicated to "defending Western Civilization,"Fox News previously reported, and identifies himself as a "freelance journalist".
Fox News' Kathleen Joyce, Samuel Chamberlain, Kellianne Jones and the Associated Press contributed to this report.