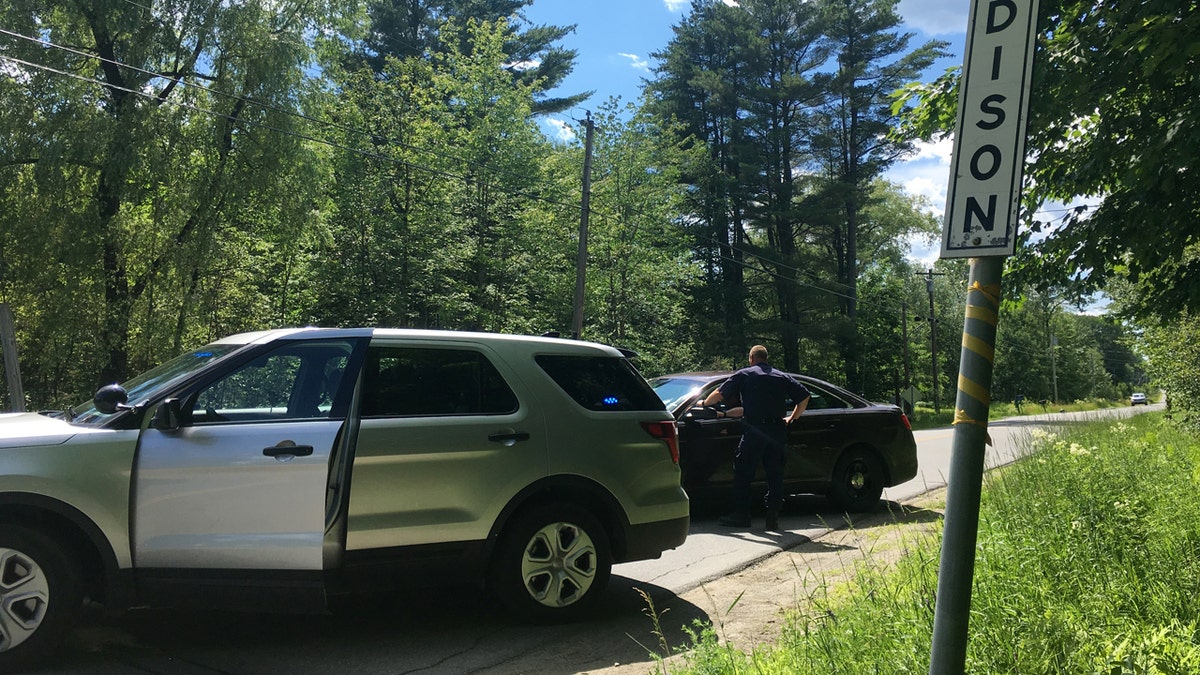 A gunman killed three people and wounded a fourth in a series of shootings early Wednesday along a country road in Maine before he was shot dead by responding deputies in what officials said was "an extreme case of domestic violence."
Maine State Police said the shootings took place around 7:30 a.m. on Russell Road in Madison, about 40 miles north of Augusta. Somerset County Deputies arriving at the scene confronted the gunman before he was shot and killed. No police officers were injured in the rampage, according to state police.
"This is an extreme case of domestic violence that has taken place here in Madison, and our role now is to investigate exactly what happened and what set this gunman off," Maine Department of Public Safety spokesman Steve McCausland told reporters.
McCausland said 51-year-old gunman Carroll Tuttle killed his partner, 52-year-old Lori Hayden, and their son, 25-year-old Dustin Tuttle, at their home. The third victim was 57-year-old Michael Spaulding, who was killed at a nearby residence.
McCausland says Tuttle returned to the original location and wounded a fourth person before being shot and killed in a confrontation with deputies.
Deputies responding to an emergency call uncovered a grisly scene with three victims at different locations along the road, Somerset County Sheriff Dale Lancaster said.
The investigation was focusing on a home where a neighbor said there had been a party and fireworks the night before, on the Fourth of July. Police remained at the site neighbor Wayne Parlin told the Associated Press, whose driveway was blocked by investigators.
A selectwoman in neighboring Skowhegan, Darla Pickett, told the Morning Sentinel newspaper her daughter Lori was one of the three victims.
"I only know my child is gone," she told the newspaper. "I'm just broken hearted right now I can't … talk. I just can't talk. I'm sorry."
The shootings happened about 4 miles from the center of town in Madison, a town of about 4,800 residents in central Maine.
The attorney general's office sent investigators to the scene to review the use of deadly force by sheriff's deputies, FOX 23 reported.
The rampage was the deadliest shooting in Maine since November 2015, when a gunman killed his girlfriend and a 3-year-old girl's parents before taking his own life in Oakland. The 3-year-old girl was the only survivor of that rampage.
Read more from The Morning Sentinel.
The Associated Press contributed to this report.