'Madden' gamer hailed as hero for shielding young players as bullets rang out at Jacksonville event
A "Madden" gamer who was participating at the Jacksonville event where a gunman opened fire killing two before killing himself was hailed a hero Monday for shielding two young players as bullets flew.
Ronald Casey, known in the gaming world as SirusTheVirus, was in the room at the Jacksonville Landing Complex when the gunfire started to go off. Casey used his body to shield two gamers who were taking cover, according to FOX 45 Now.
"A bullet hit the wall or whatever came over and I could smell it," Casey told the station. "That's when I was like, man, I just made the decision to jump on top of the guys."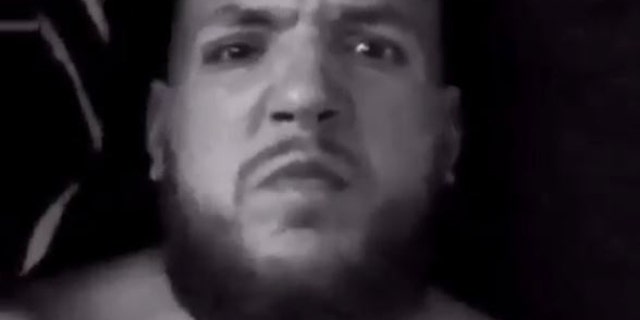 Casey, 30, of Kettering, Ohio, knew if the gunman had come toward him, he might have a difficult time trying to get through him.
"I'm 6'3" and 360 pounds. I figured, if the gunman is going to come into our small area, he'll have to shoot through me to get to them," Casey told the New York Daily News.
Joel Crooms-Porter, 18, told the Daily News he was lucky to have Casey around him at the time.
"I'm not mentally stable enough to talk about it much. I still haven't cleaned the blood off of everything. But yeah, he did cover me. I thanked him on Twitter," told the newspaper.
Damon "Adjust" Kirk watched the livestream home his Michigan home. He recalled the horror to the Daily News.
"That's when I was like, man, I just made the decision to jump on top of the guys."
"I actually threw up. I was sick to my stomach. I didn't want to believe it was true. I still don't want to believe someone shot up a 'Madden' tournament," he said.
Casey wrote in a Facebook post he never looked at himself as a "hero."
"I never looked at myself as a 'hero' I just played through the scenario in my head and made a decision. My pops/my mother and my best friend always say it's fight or flight," he wrote. "As a grown man, I'm 30 years old through my life that saying has came true many times...
"I witnessed a tragedy, a real life nightmare. The gun shots took us all by surprise, I wish that some how one of us could have prevented that from happening. I'm so torn and messed up right now. I love y'all man, we have to fight and get through this. Time to come together and be a community. Love y'all 'Madden' Fam."
EA CEO Andrew Wilson announced the remaining Madden Classic qualifier events were canceled in wake of the shooting.