Machete-wielding man slashes 2 women, leads cops on high-speed chase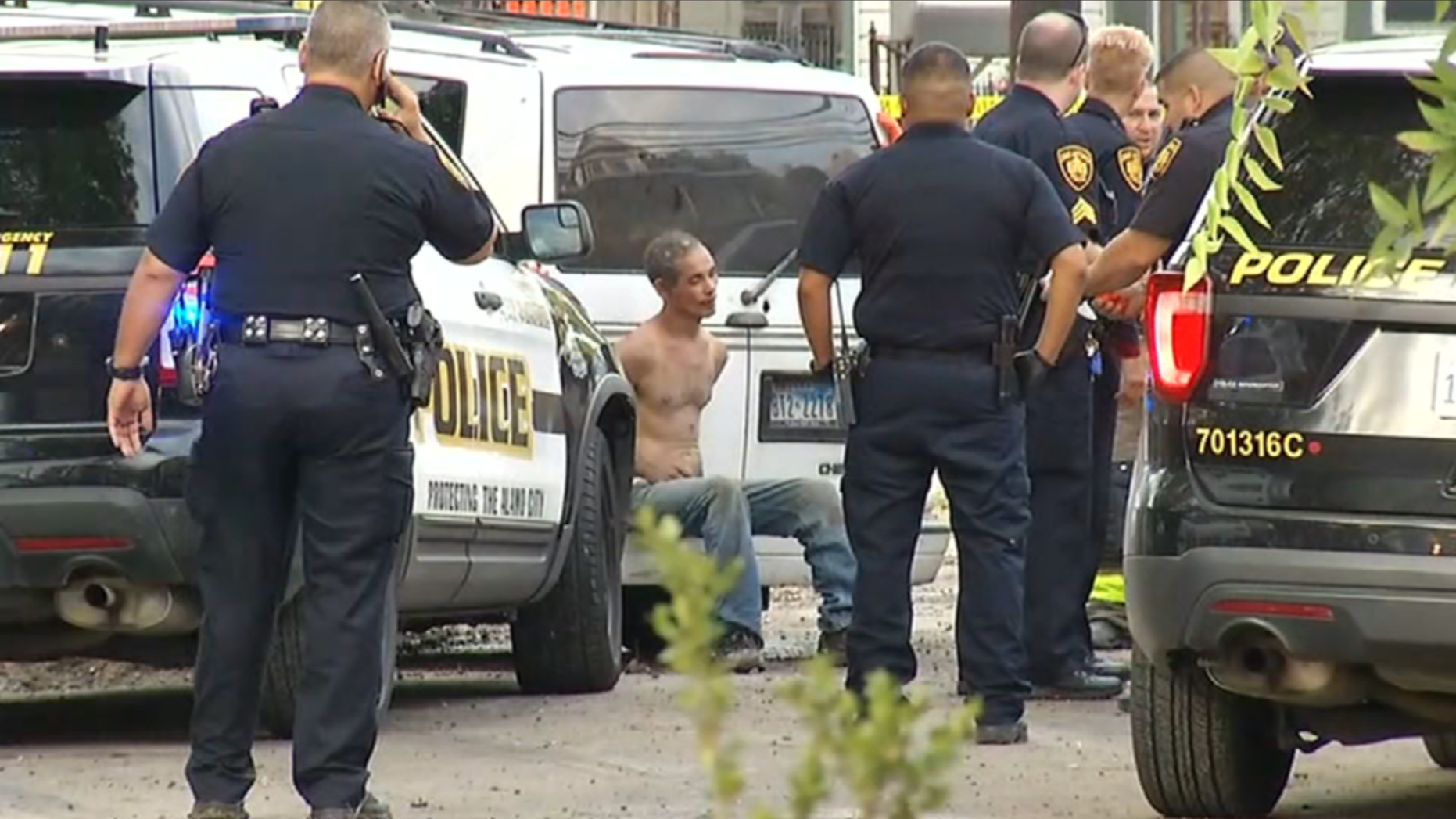 A machete-wielding man terrorized a San Antonio neighborhood Thursday morning, slashing two women before sending cops on a high-speed chase through the city, police said.
Officers received a call from a neighbor about 7 a.m. saying a man armed with a machete was walking around the neighborhood, according to My San Antonio.
Two bloodied women were discovered at the scene suffering from cuts on their faces and arms. They were hospitalized in serious condition, FOX29 reported.
POLICE: WOMAN TAPED UP 92-YEAR-OLD MAN, STOLE HIS DEBIT CARD
Cops caught up with the suspect in his minivan and attempted to pull him over. But the man sped away, attempting to dodge several police cruisers.
The pursuit came to an end near downtown San Antonio when the man crashed his vehicle. Matt Silva, who was near the scene, said the man was blasting rock music during the high-speed chase.
"I guess he was wired up or something," Silva told My San Antonio. "He went out with a bang."
Silva said the man didn't go down without a fight, raising his arms and screaming at an officer. He was eventually cuffed and taken into custody.