Lyft driver kicks out gay couple mid-ride after back-seat kiss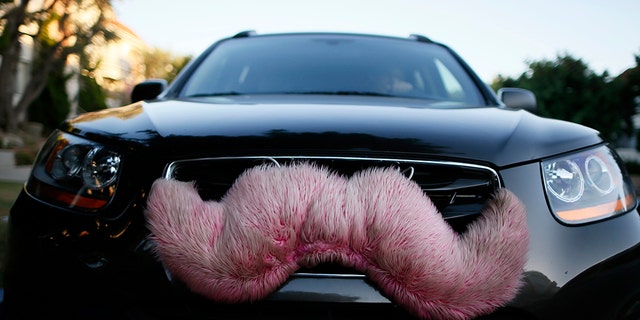 NEWYou can now listen to Fox News articles!
A gay couple in Indianapolis, Indiana, said they were kicked out of a ride-share vehicle earlier this month for kissing in the backseat.
College students Ben Martella and Alec Jansen were sharing a Lyft to a location a few miles off of Butler University's campus, but a mile into the ride, after the couple shared a kiss, the Lyft driver ordered them to get out of the car at a red light, they told The Indianapolis Star.
"I'm going to end your ride. I can't have that in my car. I don't have that here," Martella claimed the driver yelled at them at a stoplight.
He tweeted about the incident May 5.
"Was just discriminated against by @lyft my ride kicked me out because I was kissing another man," Martella, the Butler student, said. "He kicked us out and I still have to pay. Disappointed and feel unfairly judged by this service."
Martella described the back-seat interaction as a "peck between my boyfriend and I."
Lyft reportedly deactivated the driver from ever using the service again, apologized to the couple and refunded the cost of the trip, as the San Francisco-based ride-hailing company has an anti-discrimination policy that includes sexual orientation.
Martella is reportedly weighing legal action against Lyft, saying their response was not enough.