Louisiana probation officers brace for even larger caseloads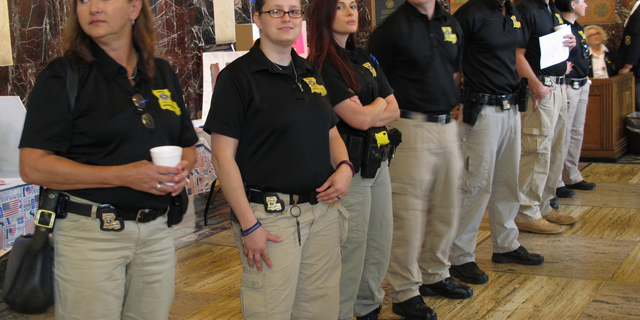 BATON ROUGE, La. – Louisiana probation and parole officers frequently say they don't do their job for the money.
But veteran officers say new laws to expand probation and parole eligibility will mean thousands of additional people for them to supervise, with a minimal increase in compensation for the larger workload.
The parole officers underscored their concerns during numerous appearances at the Louisiana Capitol this spring, an effort that didn't get them the $10,000-a-year raises they were seeking, but did snag them a 2 percent raise.
In addition, each officer will get an average one-time payment of $3,300 in January.
The laws are expected to save the state millions of dollars each year by putting thousands of more people under the supervision of parole officers, rather than behind bars.