Louisiana oil rig explodes injuring 7, 1 missing on Lake Pontchartrain
A search and rescue mission for an oil rig worker continues Monday on a lake north of New Orleans after an explosion injured seven people.
Five of the injured people were hospitalized with "blast-type injuries and burns" Mike Guillot, director of East Jefferson Emergency Medical Services, told reporters. As of Monday morning, only three remain in critical condition, FOX 8 reported.
One person remains missing, officials said early Monday, adding that his family has been notified.
The explosion was reported around 7:15 p.m. Sunday on the rig on Lake Pontchartrain, where fire and smoke were seen.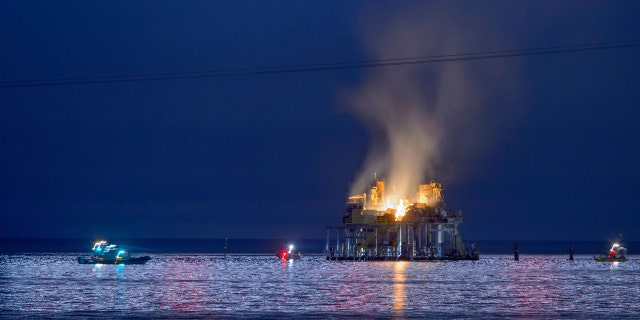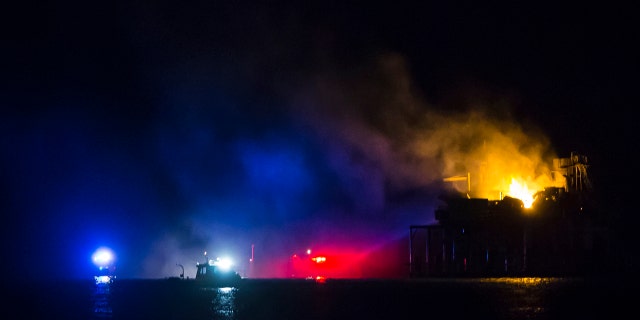 Jefferson Parish Eastbank Consolidated Fire Chief Dave Tibbetts said at a news conference there are no environmental concerns at this time. A gas line has been turned off, and will need time to burn itself out, according to Tibbetts.
Clovelly Oil Co. owns the platform that is in production, said Taylor Darden, a lawyer for the company who is listed as its registered agent with the Louisiana Secretary of State.
The platform, located in Jefferson Parish, is used for the transfer of oil, said Tibbetts.
Authorities acknowledged there was a possibility that the fire meant oil could be leaking into the lake, but noted that Jefferson Parish drinking water will remain safe because it is pulled from the Mississippi River.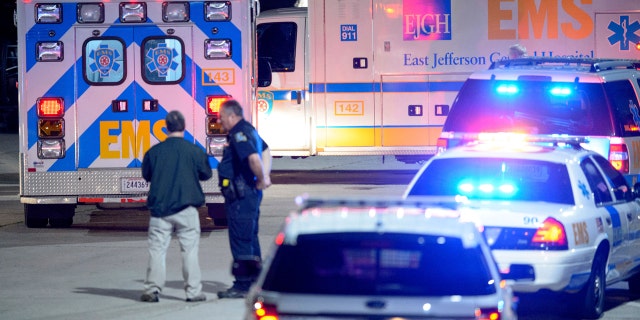 People on social media said they heard a loud noise that rattled some homes.
Andrew Love, 32, told the Times-Picayune he was inside his house about 10 blocks away when he heard the explosion. "My house actually shook," he said. "At first I thought it was a sonic boom or something, I had no idea what was happening."
Flames could be seen from the area and the air smelled of burning rubber, according to the newspaper.
The Coast Guard will be conducting a water quality evaluation as well as the Lake Pontchartrain Basin Foundation.
The Associated Press contributed to this report.