Los Angeles teacher draws fire over student's Ku Klux Klan costume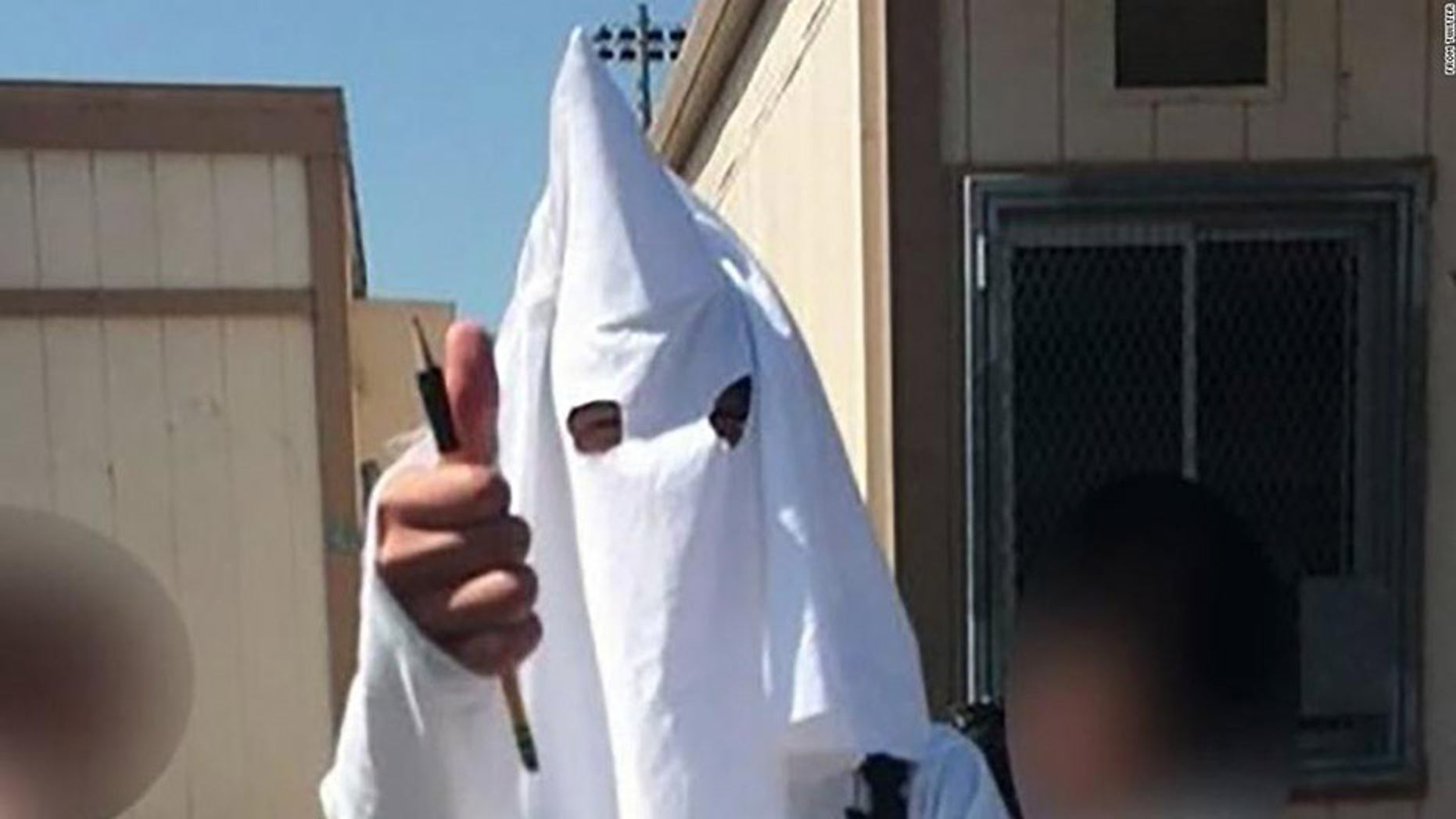 A Los Angeles teacher has sparked outrage after allowing a student to dress up as a Ku Klux Klan member as part of a class project.
The teacher at Harbor Teacher Preparation Academy had approved the student's project on a former KKK imperial wizard, according to local reports. The student then wore the KKK garb to school June 8 — the last day of classes.
KABC-TV reported that the school district apologized in a statement Thursday after photos of the student showed up on social media.
"It kind of rattled me," student Trinity Young told the station. "It was hard to believe that she would allow a Klansman to walk around from her approval. So, we asked her, and she said that, she compared the Klan to the Black Panther Party, which in my opinion are two different things."
Student Eliza Dumag told the station that the student's KKK garb made her feel "unsafe and threatened."
She also called out the teacher.
"I'm honestly questioning why she would think it was OK. I mean sure, he was a historical figure, but is that really a historical figure you want roaming around the school? It's not right," she said.
KNBC-TV quoted the school district's statement as saying that the student's KKK costume was "highly inappropriate."