Los Angeles street to be renamed after Obama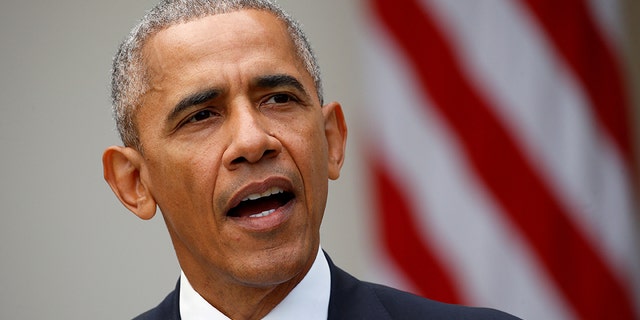 A residential street in southwestern Los Angeles will be renamed after former President Barack Obama, Mayor Eric Garcetti announced in a tweet Tuesday.
The vote by L.A. City Council comes more than a year after City Council President Herb Wesson proposed renaming the three-and-a-half-mile "Rodeo Road" to "Obama Boulevard" in honor of the former president. Wesson's proposal noted that Obama held a campaign rally at Rancho Cienega Park on Rodeo Road during his 2008 bid, The Los Angeles Times reported.
The date of the city council's approval to rename Rodeo Road coincides with the 55th anniversary of Martin Luther King's "I Have a Dream Speech".
"Also #OTD in 2008 @BarackObama became the first African-American presidential nominee from a major political party. Today our council gave final approval to our motion to rename Rodeo Road to Obama Boulevard. Proud to take this next step on a day that meant so much to so many," Wesson tweeted.
The area, which is predominantly African-American, already contains streets named after former U.S. presidents George Washington, Thomas Jefferson, John Adams.
Last September, California passed a resolution to rename a stretch of the 134 Freeway, "President Barack H. Obama Highway". Several schools in California have been named after the 44th president.
Los Angeles Mayor Eric Garcetti praised the move Tuesday tweeting, "It's official: our City Council has voted to rename Rodeo Road to Obama Boulevard! We're thrilled that Angelenos and visitors will forever be reminded of the legacy of President @Barack Obama when traveling across L.A."