Los Angeles counterfeit makeup had traces of animal feces, urine, police say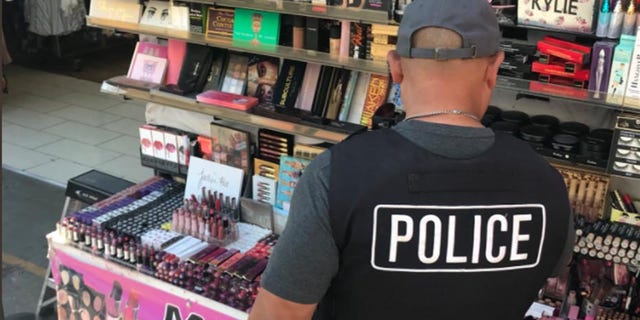 It turns out some deals are too good to be true.
Officials investigating $700,000 of counterfeit cosmetics seized from 21 stalls at a Los Angeles shopping market last week reportedly found high levels of bacteria and traces of animal feces and urine in the makeup.
"The best price is not always the best deal!" Los Angeles Police Capt. Marc Reina wrote on his Twitter account next to images of police looking at vendors in The Santee Alley.
The shopping area, located in Los Angeles' Fashion District, bills itself as "popular for bargain shopping and a lively atmosphere."
Police raided the vendors Thursday after receiving complaints from customers that had gotten rashes and bumps after using counterfeit cosmetics, Detective Rick Ishitani told KTLA.
The makeup being sold as counterfeit included brands such as Anastasia, MAC and Kylie – the cosmetics line of the reality TV star Kylie Jenner.
KTLA reported a similar bust happened last February.
The six people arrested in Thursday's raid will likely be charged with trademark violations of major brands, according to KTLA. Fifteen other people caught in the raid were served with cease and desist orders.