Loose lips: Candid camera club alerts N. Korea of USS Nimitz's arrival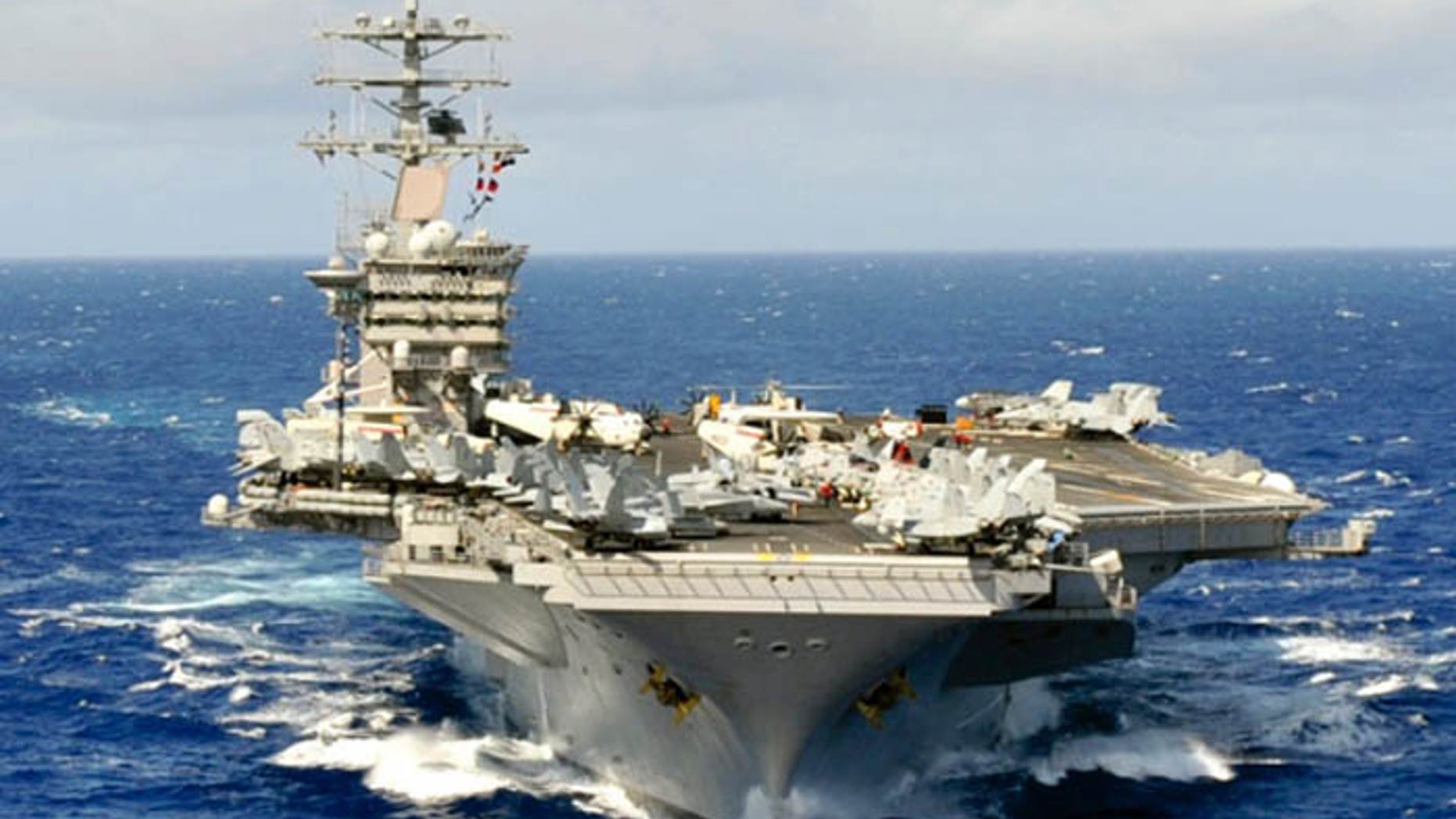 It wasn't a tapped phone, a hacked computer or a double agent that tipped off North Korea that the U.S. Navy's biggest and baddest aircraft carrier was steaming toward the peninsula -- it was a perfectly innocent bunch of shutterbugs.
When Pyongyang's state-run media agency mentioned the ship's itinerary in a news release, a day before it was first reported in the South Korean media, alarm bells went off, according to the South Korean newspaper The Hankyoreh. U.S. and South Korean military officials initially feared a phone tap, intelligence leak or hacked email account might be to blame, according to South Korean media reports.
[pullquote]
But it turned out that on Saturday night, a Seoul-based camera association known as the "O" Club had told its members that an aircraft carrier would berth in Busan on May 11, and that people were needed to drive American sailors around, a South Korea Ministry of National Defense said.
"… looking for two Busanites who can drive and speak basic English," read the message, posted on a photography website. "A U.S. naval aircraft carrier is coming on the 11th and leaving on the 13th, and you would just need to transport the U.S. sailors. Pay is 110,000 won ($101) a day. Two people wanted. Send a message if you're interested."
Another post offered suggestions on where to get good pictures of the massive ship. Someone in North Korea saw the ad and did some low-risk intelligence gathering.
Although neither post named the ship, officials believe North Korea were able to put together the details using other information already made public, including a post on the U.S. Navy's website last week that said the nuclear-powered Nimitz had entered the jurisdiction of the 7th Fleet, a South Korean Ministry of Defense official said Wednesday.
The U.S. and South Korea are staging anti-submarine exercises this week, and the Nimitz will participate in another joint naval exercise next week. Although the exercises come as tensions are rising between North and South Korea, officials publicly sought to downplay the Nimitz's appearance.
"We are not trying to deliver any message to North Korea with this exercise," a spokesman for the South Korea Joint Chiefs of Staff said, referring to this week's anti-submarine drills. "This exercise is for improving the U.S.-South Korean war-fighting power."

North Korea has vowed immediate countermeasures if even one shell fired during the joint U.S.-South Korea exercises lands in North waters.

The U.S. and South Korea are trying to push "the present state of war to an actual war," according to a statement posted on the North's government-run Korean Central News Agency website.