As Hurricane Florence bears down on the East Coast, delivering rain and strong winds, more than 200 complaints of price gouging in North Carolina have come pouring in, according to the state's attorney general.
During an interview with Fox News' Bill Hemmer on "America's Newsroom" on Thursday morning, Attorney General Josh Stein said his office has received roughly 250 complaints of price gouging so far. The majority of them are fuel-related, while others are about bottled water or hotels, he said.
"What we do is we then call the business to 1. inform them of the law, and 2. find out what there story is," Stein said. "The law in North Carolina protects against a business charging an unreasonably excessive price."
HURRICANE FLORENCE'S PATH: TRACK THE STORM HERE
"Price gouging's illegal because no business should take advantage of people's desperation. When people are at their lowest, that's when we should be reaching out – to help folks, not take advantage," Stein continued.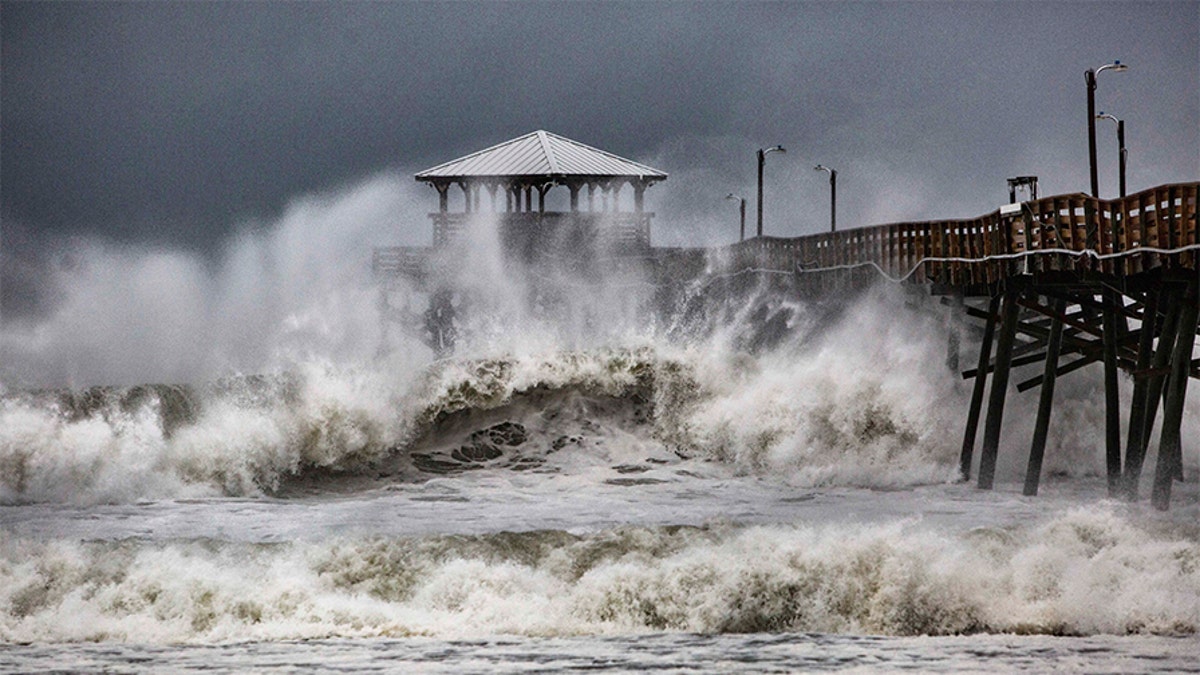 While possible price gouging affects those who are facing "the eye of the storm," problems such as "charity scams" have the potential to be countrywide issues, according to the official. He warned people to ensure that they're only donating to legitimate organizations.
"Neighbors always want to help neighbors when they're in distress and there's going to be incredible distress in the Carolinas in the next week or two," Stein said. "And so we welcome people's generosity from around the country. But make sure you're giving to legitimate charities and not somebody who reaches out to you with a good-sounding name trying to steal your money."
HURRICANE FLORENCE REMINDS CAROLINAS OF HUGO, OTHER MAJOR STORMS
When asked about potential looting, Stein said it was a possibility. However, he didn't believe that was among residents' main concerns amid the storm.
Law enforcement will remain in the area as long as possible, Stein said, adding that he was confident they would do their best to curb potential crime.
"The No. 1 priority is life. You can always buy a new TV. You cannot buy a new life," Stein said. "So we want people to evacuate. We want them to be safe."