Lawyer cites pregnancy in arguing for release of South Carolina mother jailed in son's disappearance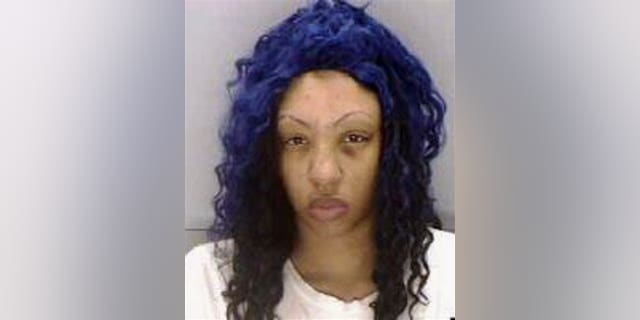 NEWYou can now listen to Fox News articles!
COLUMBIA, S.C. – The mother of a South Carolina toddler missing since Thanksgiving is pregnant and should be released from jail because she needs prenatal care, the woman's attorney argued in court papers filed this week.
Hemphill Pride II also said in the motions filed Tuesday in Columbia that Zinah Jennings is mentally ill, has been ordered to have treatment for a year and has been told to take Risperdal, which is used to treat symptoms of schizophrenia.
On Thursday afternoon, federal, state and local police were searching a county in the central part of the state for the toddler. Columbia police spokeswoman Jennifer Timmons said officers were scouring an 8-mile area near a small rural church in Richland County.
Jennings, 22, has been in jail since late December, when Columbia police say they arrested her for lying about the whereabouts of her son, Amir.
Her mother had reported Jennings missing several weeks earlier, telling police she thought her daughter and grandson were in Atlanta but that she was receiving evasive answers when she asked about Amir.
Speaking to police after a Christmas Eve car wreck, Jennings first said she didn't have children and then said her son was with relatives and friends in cities from Atlanta to Charlotte, N.C.
Investigators say they chased down Jennings' stories but met with several dead ends before arresting her. Authorities said they hope a tip line and $10,000 reward will yield information, and state police are analyzing stains on blankets and clothes removed from Jennings' car to see if they are blood.
Jennings was arrested on prostitution and drug charges in Georgia shortly before her son disappeared, accused of offering sex to an undercover officer. Jennings had been staying with a half-sister in the Atlanta area for three weeks before her Nov. 9 arrest.
On the day Zinah Jennings was arrested, her half-sister reported her missing, telling police that she had left her home and suffered from "schizophrenic tendencies" that had not been diagnosed. The grandmother has said her headstrong daughter frequently traveled to visit relatives and friends in the Carolinas and Georgia but had been depressed since the birth of her son.
In his motion, Pride cites a doctor who has examined Jennings and says she "lacks sufficient insight or capacity to make responsible decisions" about her treatment.
In a separate motion, Pride asks a judge to allow his client to wear street clothes during hearings because of intense media attention on her case. In a previous appearance, Jennings wore an orange jail jumpsuit and handcuffs.
A hearing in the case is scheduled for Monday.