Lawmakers: Russia's violation of nuke treaty has 'worsened'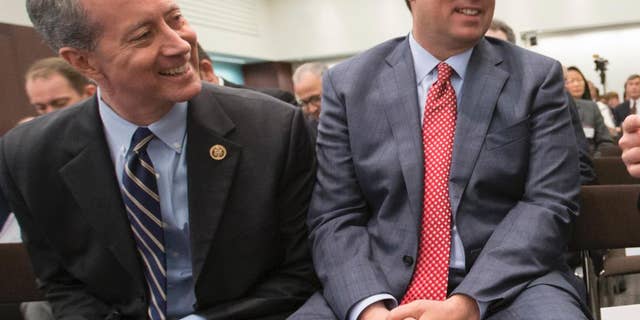 WASHINGTON – Two top Republican congressmen are claiming that Russia's violation of a key nuclear arms control treaty has become more egregious.
In a letter released Wednesday, the two congressmen urge President Barack Obama to impose penalties on Moscow.
The letter comes from the chairman of the House intelligence committee, Devin Nunes of California, and the chairman of the House Armed Services Committee, Mac Thornberry of Texas.
Russia denies it has violated the Intermediate-Range Nuclear Forces Treaty the two nations signed in 1987. The treaty prohibits possession, production or test-flying a ground-launched cruise missile with a range of 300 to 3,400 miles.
Late last year, defense officials told Congress that Russia had tested a ground-based system well into the ranges covered by the treaty.