Las Vegas shooting: Officer fired weapon in Paddock's suite, sheriff says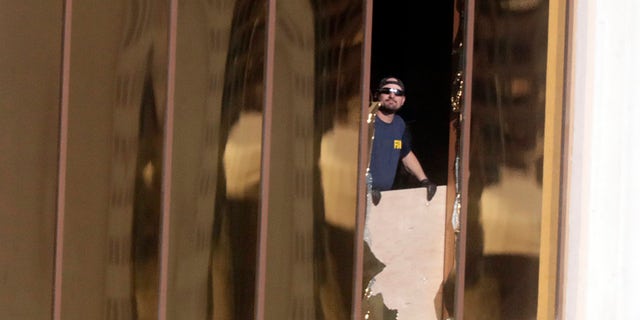 A Las Vegas police officer accidentally fired his gun in Stephen Paddock's suite the night of the mass shooting, the department's sheriff said Monday, breaking more than two weeks of silence and confirming for the first time that an officer fired his weapon during the Oct. 1 incident.
Sheriff Joe Lombardo said the gun went off after the officers made entry to the room, but the rounds were not fired in the room where Paddock was found dead.
"It happened and we're investigating it, just like we do with any officer-involved use of force," Lombardo told the Las Vegas Review-Journal. "Nobody was struck."
It was not immediately clear what caused the officer to discharge his weapon or why Paddock stopped firing on a crowd from his room on the 32nd floor of the Mandalay Bay Resort and Casino.
Lombardo also confirmed to the newspaper the only cameras on Paddock's floor were facing the elevators, and there were no cameras pointed at Paddock's corner suite or towards the stairwell door next to Paddock's room. Security guard Jesus Campos, who was shot by Paddock before the mass shooting began, has said Paddock barricaded the stairwell door.
Paddock was found dead with what police have described as a self-inflicted gunshot wound after killing 58 people.