Las Vegas cop facing child sex charges is arrested after standoff, police say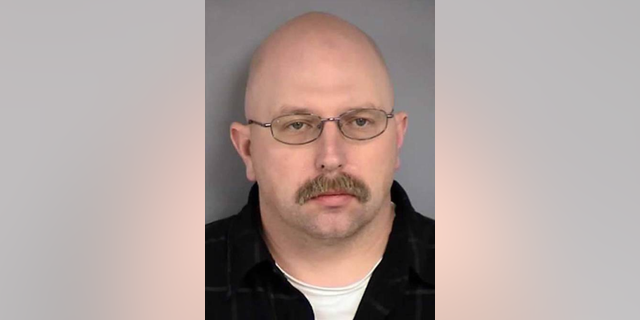 A Las Vegas police officer -- who reportedly had been assigned to guard the door to gunman Stephen Paddock's hotel room during the Oct. 1 massacre -- barricaded himself in his home Wednesday evening, prompting an hourslong standoff with police and a police SWAT unit.
Officer Bret Theil, 38, of the Las Vegas Metropolitan Police Department, had recently been indicted on more than two dozen kidnapping and sexual assault charges involving a child, authorities said. The alleged offenses occurred between August 2005 and January 2007, the Las Vegas Review-Journal reported.
Following Theil's arrest, a police spokesperson confirmed the officer was to be relieved of duty without pay.
Authorities responded to reports around 7:30 p.m. Wednesday of a suicidal man barricading himself in his home near Corn Creek – a desert area about 30 minutes north of metro Las Vegas.
The standoff ended around 5:30 a.m. Thursday, police said. Theil was taken into custody and booked into the Las Vegas Detention Center, the Review-Journal reported, citing police information.
According to the Review-Journal, Theil faces a slew of charges involving kidnapping, lewdness, sexual assault, and child abuse, neglect or endangerment – all of which involved minors. His bail was set at $1 million.
Theil has been a Las Vegas Metro officer since August 1998, Metro Officer Adan Ocampo-Gomez told the Las Vegas Sun.
North Las Vegas police said they would not provide more information because the investigation is ongoing.
Theil's role in the Oct. 1 police response was reported by Intellihub.com, which cited a Las Vegas police report.