L.A.-based lawyer sues FBI over Clinton email warrant
A Los Angeles-based lawyer who gained notoriety by reclaiming Jewish-owned art looted by the Nazis has filed a lawsuit in New York against the FBI seeking information on the warrant that led to its seizure of Anthony Weiner's computer in the Hillary Clinton email case
E. Randol Schoenberg, a former president of the Los Angeles Museum of the Holocaust, told the Jewish Journal that his interest was drawn by a New York Times story on the FBI's warrant that was announced in the waning days of the election.
"I thought, 'What does that mean?'" Schoenberg, 50, told the Jewish Journal. "Normally you have to show probable cause. That's what it says in the Fourth Amendment."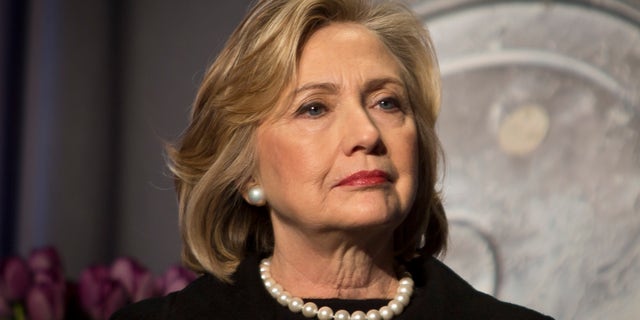 Schoenberg didn't see the search warrant mentioned in the media after that Times story. He decided to file a Freedom of Information Request on Nov. 9 for information on the warrant. The FBI acknowledged his request two days later.
Federal law gives government agencies 20 days to respond to such requests.
After not receiving any more information, Schoenberg contacted a lawyer based in Manhattan who specializes in FOIA requests and filed his suit.
REP. CHAFFETZ VOWS TO KEEP CLINTON EMAIL PROBE OPEN
"Countless American citizens, including Secretary Clinton, believe that [FBI Director James] Comey's announcement and the re-opening of the investigation might have single-handedly swayed the election," Schoenberg alleges in the suit.
You can click here to download a copy of the complaint.
Schoenberg suspects that someone in the Manhattan orbit of then-candidate Donald Trump may have provided a false lead to the FBI, he told the Jewish Journal, naming New Jersey Gov. Chris Christie and former New York City Mayor Rudy Giuliani as potential sources for the FBI's investigation.
"This is potentially very serious, something that if traced back to Donald Trump might even lead to impeachment," he wrote in an op-ed for the Journal.