Kentucky woman drives more than 5,000 miles to fight $56 traffic ticket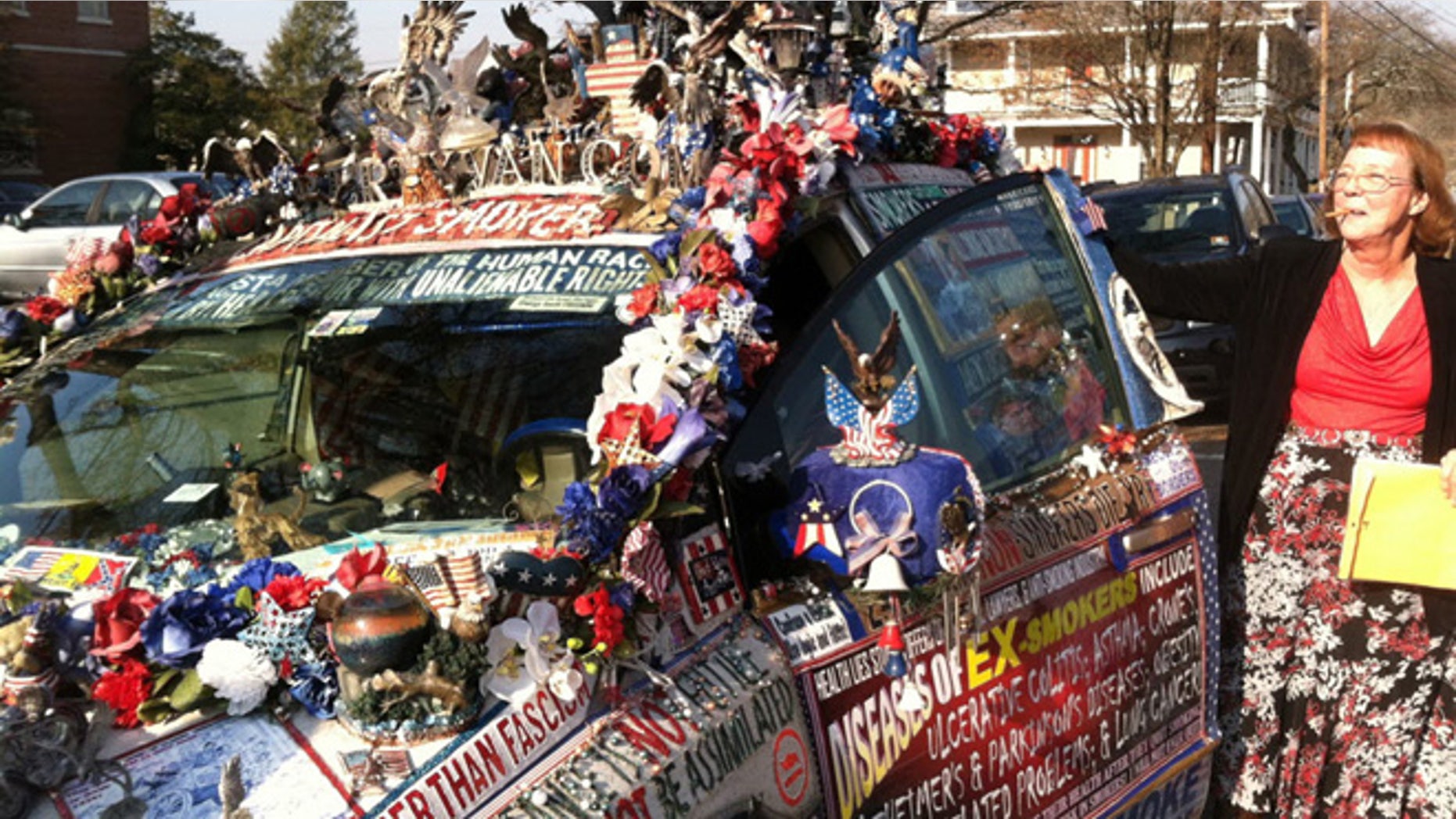 A Kentucky woman drove more than 100 hours in her nearly 10-year-old car and covered 5,000 miles to fight a $56 traffic ticket.
According to LehighValleyLive.com, Lynda Farley, of Edmonton, was given an obstructed-view citation last year in New Jersey while she was heading home in her 2004 Nissan Quest from ceremonies in New York honoring Sept. 11 victims.
[pullquote]
Farley's minivan, which she calls the "Liberty Van," is plastered with political signs and trinkets. There are anti-Obama messages on the van and posters on the vehicle call for smoking bans; the latter stance has given Farley her "Smoking Granny" moniker.
The only spaces on the van without some sort of message are the windows and windshield.
Farley says she has a right to her opinion.
"If that isn't freedom of speech, we have no such thing," Farley, a gun rights advocate, told LehighValleyLive.com. "Besides that, my heart and soul is in it and I will defend that to death."
And defend she did.
On Tuesday, a judge pointed out the vehicle's blind spots and lack of view out the rear-view mirror. But the judge said a string of flowers bordering the windshield hadn't unduly interfered with Farley's vision and threw out the obstructed-view citation.
Farley, 62, made the 800-mile trip four or five times in recent months from Kentucky to New Jersey to fight the ticket, registering nearly 5,000 total miles.
"If I hadn't won this appeal, I would have appealed it again," she said.
The Associated Press contributed to this report