Kazakh president reportedly demands his own waiters, food tester at NYC restaurant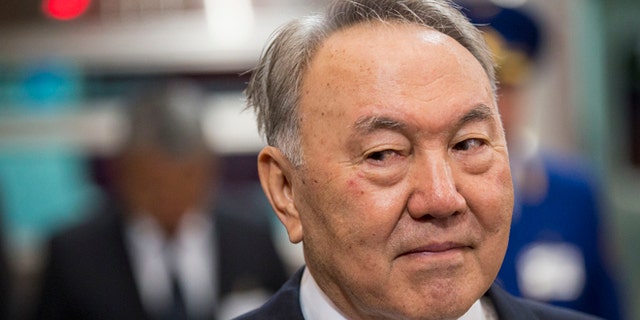 The president of Kazakhstan took to some extreme security precautions at a New York City restaurant on Monday, according to the New York Post.
He ordered the waiters to be replaced with his own servants, his dishes to be disinfected with vodka, and every piece of his food to be tested by his own doctor to find any danger, sources said.
Nursultan Nazarbayev visited Mamo, a celebrity hotspot in SoHo that sees clientele such as Samuel L. Jackson, Jay-Z, and Beyonce.
"He had eight people from the [US] Secret Service inside the restaurant," a witness said, "as well as 15 to 20 people from his own security detail. Outside the restaurant, it was insane."
"He had his personal doctor go into the kitchen, as well, to test all the food," said a spy.
It is unclear why Nazarbayev went to all those measures, and the Consulate General of the Republic Of Kazakhstan did not return a request for comment.
Click here for more from the New York Post.