Kangaroo bolts from South Florida sanctuary, on the loose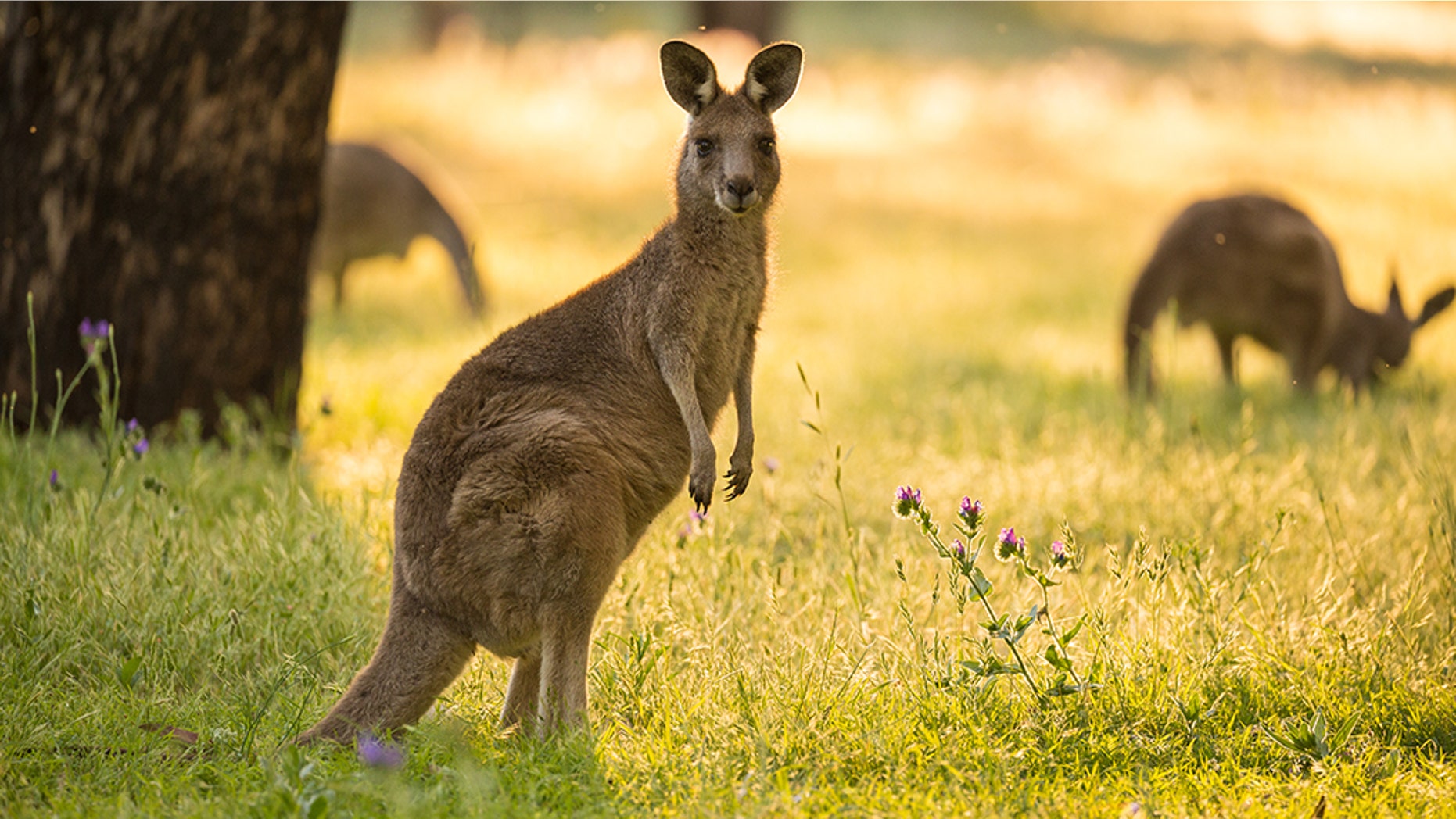 Floridians received a surprise on Tuesday when a kangaroo was spotted hopping the streets of Palm Beach County.
The 5-year-old kangaroo, named Storm, somehow escaped from an animal sanctuary in Jupiter Farms, The Palm Beach Post reported.
Owner Eric Westergard told the news outlet he wasn't sure how Storm — one of six kangaroos he owns — got out, but said "sometimes they get spooked."
Florida Fish and Wildlife Conversation Commission (FWC), volunteers from the Busch Wildlife Sanctuary and Florida Highway Patrol are all reportedly searching for the kangaroo, which was first reported missing around 2:30 a.m. Tuesday.
FWC spokesperson Tyson Matthews said that since kangaroos are nocturnal, investigators might have to search for Storm into the night.
He noted that when the kangaroo is found, he'll most likely be shot with a tranquilizer and returned to Westergard.
Anyone who spots the kangaroo is urged to contact FWC at 888-404-3922.