'Justice finally being served': Charges dropped against Wintrich after 'It's OK To Be White' speech chaos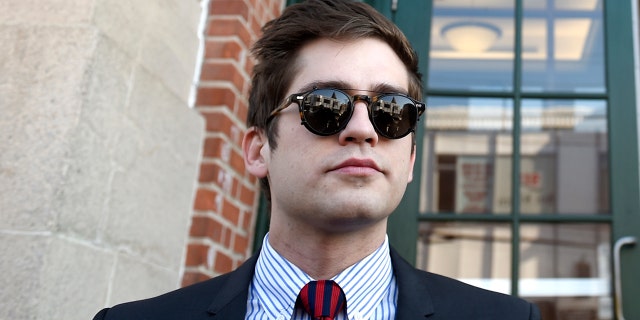 NEWYou can now listen to Fox News articles!
Conservative commentator Lucian Wintrich had charges against him dropped for the chaos that ensued after his notes were stolen midway through his "It's OK To Be White" speech at the University of Connecticut.
Wintrich, 29, a White House correspondent for the right-wing blog Gateway Pundit, was arrested for chasing down a Quinebaug Valley Community College adviser, identified as Catherine Gregory, 33, at UConn's Andre Schenker Lecture Hall in late November. Gregory can be seen in the viral video grabbing Wintrich's notes before he retrieved them from her as she attempted to run up the stairs.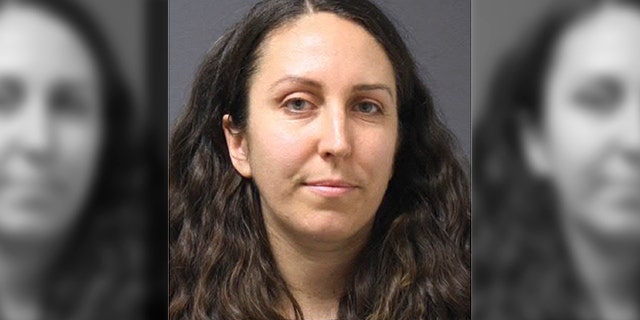 While Wintrich's breach of peace charges were dropped, Gregory has been arrested and charged by the UConn police with attempted theft and disorderly conduct this past weekend, as first reported by the Hartford Courant.
"I think it's wonderful that finally the system corrected itself," Wintrich said outside the court. "We don't want to set a precedent where people can walk up to speeches they find disagreeable and steal them. I mean that's really not what America is about."
His lawyer, Norm Pattis, said the state recognized that Wintrich was retrieving notes that were taken from him when the incident occurred.
"We would like to thank the law enforcement," Pattis said. "We disagree with their decision to arrest my client, but understand, that, given the mob mentality obtained at UConn that night there was potential for further violence."
He continued: "This is the United States, not Nazi Germany. What happened at UConn the other night was shameful, and they will be hearing more from us in the not-too-distant future."
Monday was Wintrich's first court appearance at the Rockville Superior Court.
Gregory is set to appear in court on Wednesday.
Since the College Republicans' "It's OK To Be White" event that attracted more than 100 protesters, UConn has implemented a stricter vetting process for speaking engagements that could pose a safety risk.