Jurors see letter survivalist wrote to parents after ambush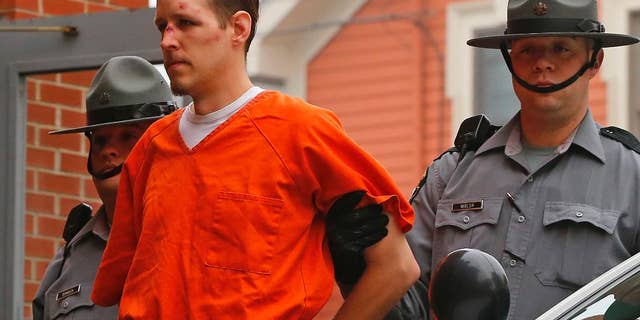 NEWYou can now listen to Fox News articles!
MILFORD, Pa. – Jurors have seen a letter that a survivalist wrote to his parents after a 2014 attack on a state police barracks that killed a Pennsylvania trooper and injured a second.
The letter was found on a computer thumb drive at the abandoned airplane hangar where Eric Frein (freen) was captured 48 days after the sniper attack in Blooming Grove. It spoke of revolution and said "the time seems right for a spark to ignite a fire in the hearts of men."
Prosecutors presented the letter Monday during Frein's trial on charges he killed Cpl. Bryon Dickson II and critically wounded Trooper Alex Douglass. Frein could face the death penalty if convicted. He's pleaded not guilty.
An expert in computer forensics testified about internet searches Frein performed while on the run.