Judge sets bond for man arrested for monument's destruction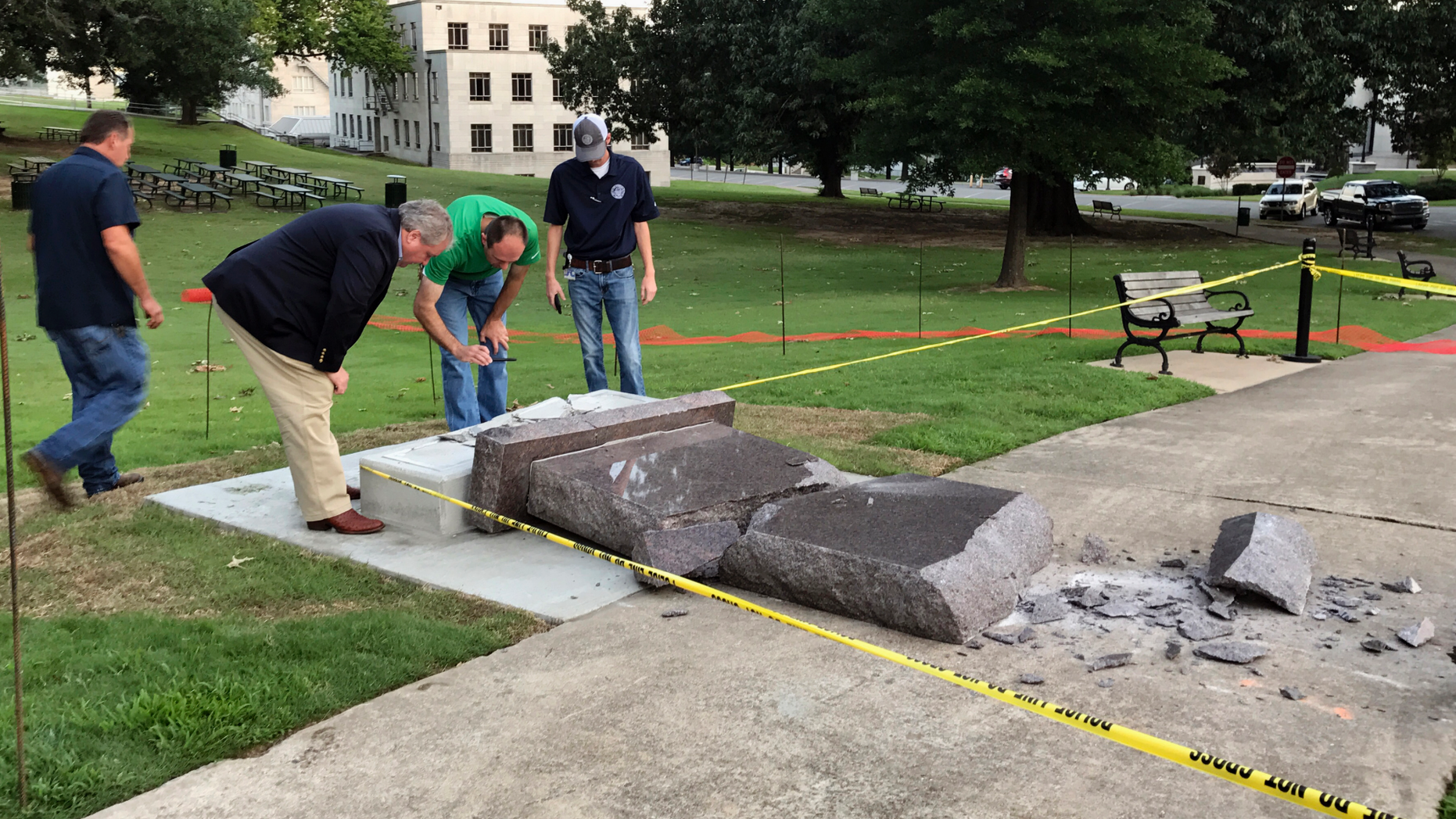 LITTLE ROCK, Ark. – Bond is set at $100,000 bond for a 32-year-old man who police say intentionally smashed the Ten Commandments monument outside Arkansas' Capitol.
Michael Tate Reed appeared in court Thursday via video from the Pulaski County jail. According to the Arkansas Democrat-Gazette , Reed made multiple outbursts and told public defender Peggy Egan he didn't need her services.
Reed was arrested on preliminary charges of first-degree criminal mischief, criminal trespass, and defacing an object of public respect.
Authorities say Reed destroyed Arkansas' monument less than 24 hours after it was erected. He was also arrested in 2014 for destroying Oklahoma's Ten Commandments statue.
Egan told the judge that there may be "mental health concerns." Reed's relatives told The Oklahoman in 2014 that he has bipolar disorder and "some type of schizophrenia."