Japan's Prince Akishino and Princess Kiko visit Hawaii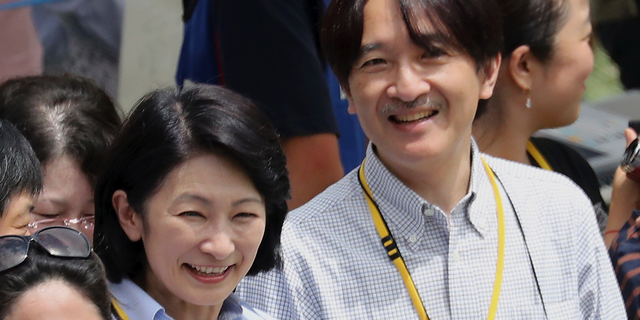 HONOLULU – Prince Akishino, the second son of Japan's Emperor Akihito, and his wife, Princess Kiko, are making their first official visit together to the U.S.
The Japanese royal couple is in Hawaii this week as part of a yearlong celebration of the 150th anniversary of the first Japanese immigrants arriving in the islands.
Akishino and Kiko will lay a wreath on Monday at the National Cemetery of the Pacific in remembrance of soldiers who died during World War II and the Vietnam War, as well as visit the Ehime Maru Memorial, which commemorates Japanese lives lost when a U.S. submarine collided with a Japanese ship in 2001. On Tuesday, the royal couple will attend dinner with Gov. David Ige, plant a tree in Honolulu's Thomas Square and visit the Japanese Cultural Center of Hawaii.
Emperor Akihito announced in December that he would abdicate the Chrysanthemum Throne at the end of April 2019, after reigning for 30 years. His eldest son, Crown Prince Naruhito, is expected to succeed the following day. Akishino, 52, would then take on the role of crown prince.
Akihito has one daughter, Sayako Kuroda, who married a commoner and gave up her title of princess. Women are not allowed to ascend the throne.
The royal couple visited Brazil in 2015 and Chile in 2017 to mark the anniversary of the establishment of diplomatic ties.