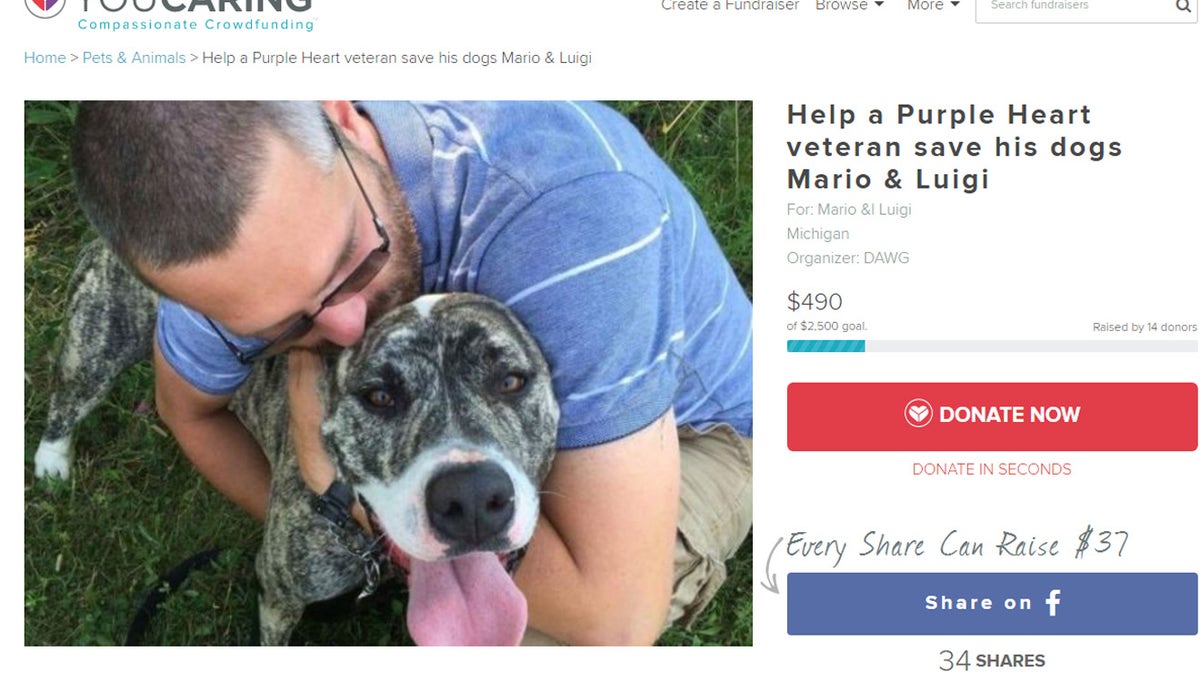 An Iraq War veteran's dogs were taken off death row Monday after a Michigan judge ruled there was not enough evidence to prove the canines had killed three goats in July 2016.
The pit bull mixes, named Mario and Luigi, were released from an Ionia County animal shelter Tuesday morning, according to the Detroit Free Press.
The judge ruled that there were "too many unanswered questions" to prove the dogs killed the goats.
Owner Allen Hustin, who is an Iraq War veteran, was not at Monday's hearing. His mother-in-law, Susan Owen Vamvakias, called Hustin after the ruling.
On July 8, Mario, Luigi, and another dog escaped from their backyard and were later discovered in a pen with three dead goats, the Detroit Free Press reported. A dead cat was also found nearby.
The owner of the goats and cat accused the dogs of killing the animals.
The judge initially ordered the dogs to be euthanized. The third dog, named Major, disappeared from the shelter that fall and was never found, according to the Free Press.
The judge granted a second trail in March after Hustin's attorneys said there was evidence that the dogs killed the animals.
Three veterinary experts testified and said they examined the dogs and found no blood or blood stains on them. Another witness said the dogs were seen running in a different area before they were found in the goat pen, The Free Press reported.
Vamvakias also testified and said Hustin depended on the dogs for comfort, adding that they "helped him to be more normal."
Hustin served two tours of duty in Iraq and received a Purple Heart for injuries suffered during a military conflict. A veterans group recommended Hustin get the two dogs to help him deal with depression and trauma.