Iowa man's Powerball numbers win big, after 20 years of playing them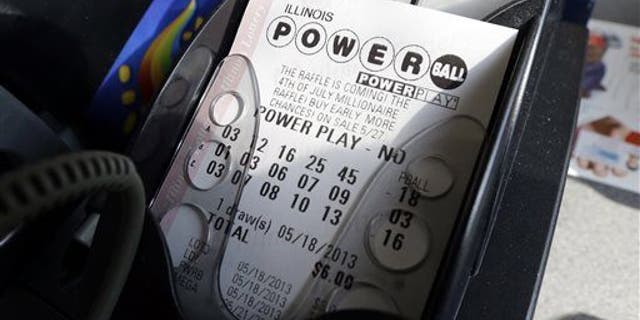 NEWYou can now listen to Fox News articles!
An Iowa man who only won $100 in 19 years of playing the same Powerball numbers has become a millionaire in his 20th year of sticking with them.
Rob Winburn won $1 million of Saturday's jackpot by matching five of the numbers, which correspond to numbers he assigned to the letters in his last name, KCCI reports.
He had the first five numbers of 2-9-14-21-23, but missed the Powerball number: 3. His odds of winning that $1 million prize were 1 in 5,153,633.
When the winning ticket registered as such at a self-check machine the next day, "I did tell the guy next to me, 'I don't believe this,'" Winburn says.
"And he leaned over and I did it again and he says, 'Sign it and get the heck out of here.'" He tells WOI-DT that he plans to pay off some bills, buy a new car, and invest the remainder.
Nobody won the $330 million jackpot so tonight's jackpot is expected to be around $400 million, and it will top $500 million on Saturday if it rolls over again, the Los Angeles Times notes.
(Click to read about another wild lottery win.)
More From Newser