Inmate impersonates judge and cop in phone calls to escape jail, warrants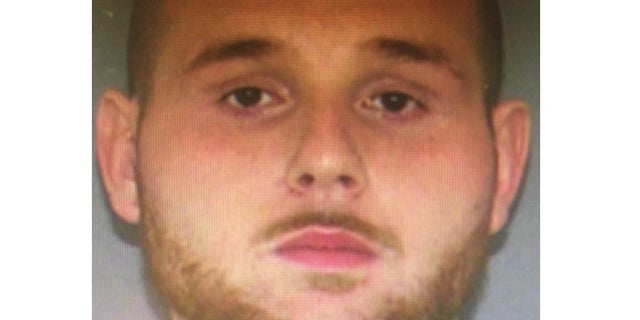 One Cincinnati inmate thought he had a get-out-of-jail-free card that would work like a charm – impersonating a judge over the phone.
James Eagle, 23, was initially arrested on April 10 for leaving the scene of a crash and stealing a license plate to put on his car afterward, Fox 45 reports.
Once in jail, he made several calls while posing as Judge Richard Bernat -- all of which were recorded. He told courthouse staff to give Eagle "O.R." bonds, meaning a cash bond was not necessary for him to be released as long as he promised to return to court.
AP DEMANDS FBI NEVER AGAIN IMPERSONATE JOURNALIST
The judge and sheriff's office were notified, yet no one spoke to Eagle about his judge persona.
"I don't think anyone did anything wrong," Mike Robinson of the Hamilton County Sheriff's Office said. "At the end of the day, his scheme did not work."
Eagle ended up paying 10 percent of a $5,000 bond and was released. But his impersonation schemes were far from over.
MICHIGAN TEEN FACES JAIL IN PHONY COP STUNT TO WOO HOOTERS GIRLS
On Friday, a detective went to sign warrants against Eagle for his "phony judge call caper." After the detective left, Eagle called the Warrants Department, according to an affidavit. He said the detective and the warrants were a mistake – a believable statement because the warrants were entered in the system.
"Mr. Eagle is not as slick as he thinks he is… once apprehended, he faces three additional charges," Robinson said, charges that now include impersonating a police officer.
On the original charges, he may have faced a few months in prison. Now, he could face a few years.
There is a $1,000 reward for any information about where Eagle is hiding, as police have yet to find him.