Informer behind New Jersey's largest corruption sting released from prison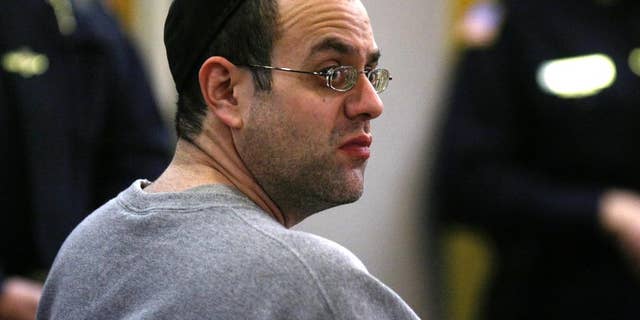 NEWARK, N.J. – The rabbi's son and admitted con man who became the central figure in New Jersey's largest federal corruption sting is out of prison.
Solomon Dwek was released from a federal prison in Maryland this week. He was placed into home confinement after serving less than 30 months of a 6-year sentence.
U.S Prisons Bureau spokesman Ed Ross tells NJ.com (http://bit.ly/1BECGHe ) Dwek is under supervision. He will be able to go to work, visit doctors and attend some family activities.
The 42-year-old began cooperating with the FBI after he was accused of bank fraud. Dwek posed as a corrupt developer and the sting led to the arrests of 46 political, business and religious leaders in 2009.
Thirty-four pleaded guilty, four were convicted, two were acquitted and one died before trial.
___
Information from: NJ.com, http://www.nj.com