Hundreds of flights canceled as Dallas counts cost of tornadoes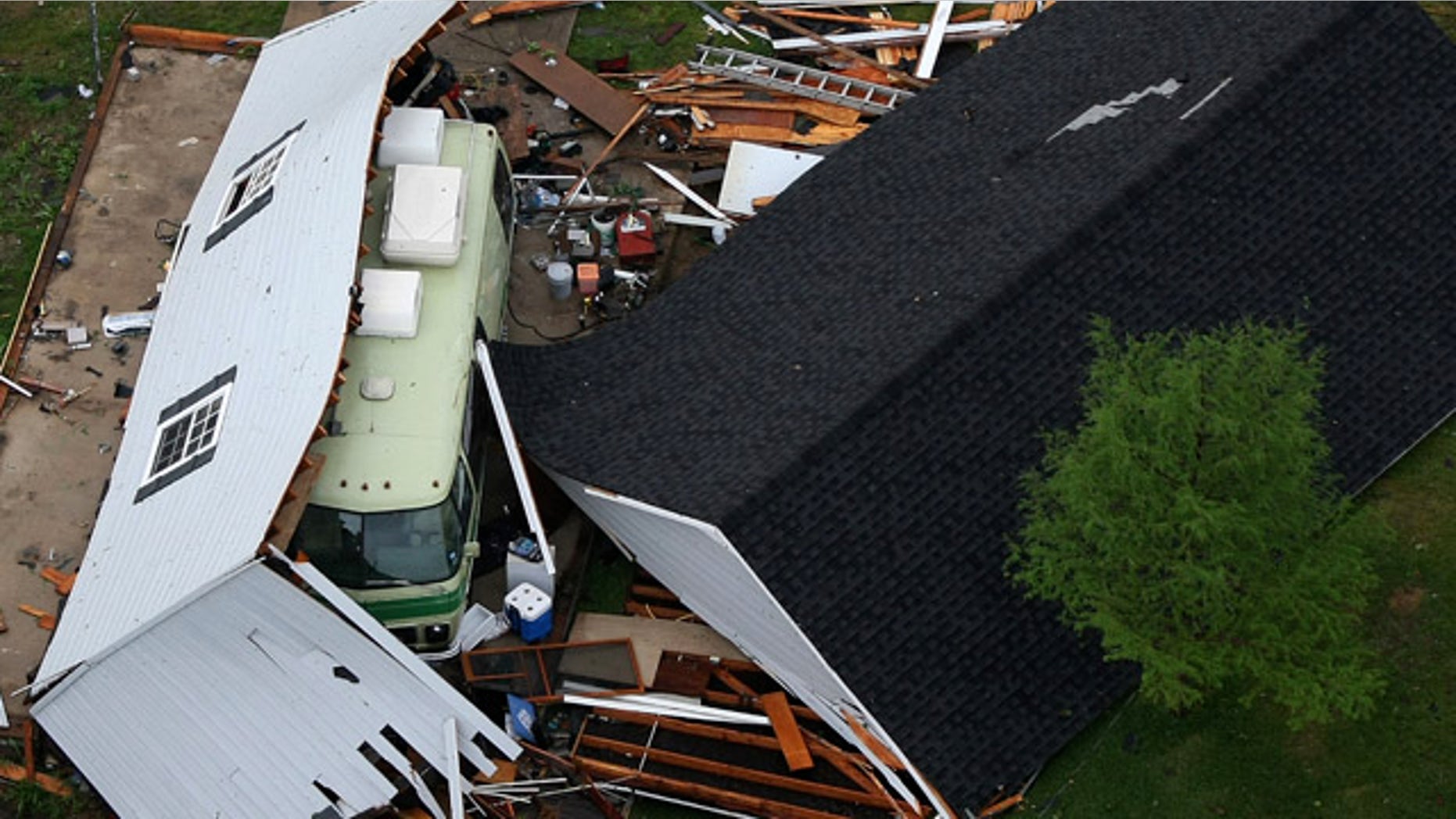 DALLAS – Hundreds of flights from Dallas-Fort Worth and Love Field airports were canceled Wednesday after two powerful tornadoes caused widespread damage.
Dozens of people were injured and two cities declared disaster zones after the tornadoes swept through the Dallas-Fort Worth area Tuesday.
More than 100 aircraft at both airports were damaged by baseball-sized chunks of hail, causing more than 200 departures to be canceled Wednesday morning.
Around 1,400 passengers spent the night in the terminals at Dallas-Fort Worth. The airport distributed cots, blankets, pillows and toiletry kits. Thousands of other passengers went to area hotels.
The storm was expected to move eastward Wednesday toward the Lower Mississippi Valley and parts of the Mid-Atlantic, before extending to New Orleans and Tallahassee, Fla., on Thursday.
In Texas, Arlington and Dallas suburb Lancaster were declared disaster zones Tuesday night as the tornadoes tore through houses, threw tractor-trailers into the air and left debris strewn across streets.
Texas governor Rick Perry activated the Texas State Operations Center in San Antonio on Tuesday night as the devastation continued well into the evening.
Three hundred buildings in Lancaster, 15 miles south of Dallas, were damaged, and the city's recreation center was used as a shelter.
The home of the Texas Rangers in Arlington was also hit as a twister caused significant damage to homes and businesses. One person was critically injured, and another six were hurt.
At least four people were hospitalized after they were injured in the storms elsewhere.
The National Weather Service spotted "potentially deadly" tornadoes near Greenville, northeast of Dallas, and Forney, east of the city. Tornado warnings were issued for parts of Bowie, Red River and Hopkins counties.
There were no reports of fatalities, but emergency crews still were assessing the impact of the storms, which also lashed the heavily-populated area with rain and baseball-sized chunks of hail.
Some 12,000 people in the Fort Worth area were left without power.
Perry said, "These devastating tornadoes show how quickly Mother Nature can strike in our state and underscore the importance of heeding warnings and instructions from local officials, and always being prepared to act in cases of emergency.
Our thoughts and prayers are with all who have been affected by the destructive tornadoes and storms that impacted the Dallas-Fort Worth area this [Tuesday] afternoon."