Houston picks up the pieces after 6 tornadoes slam the area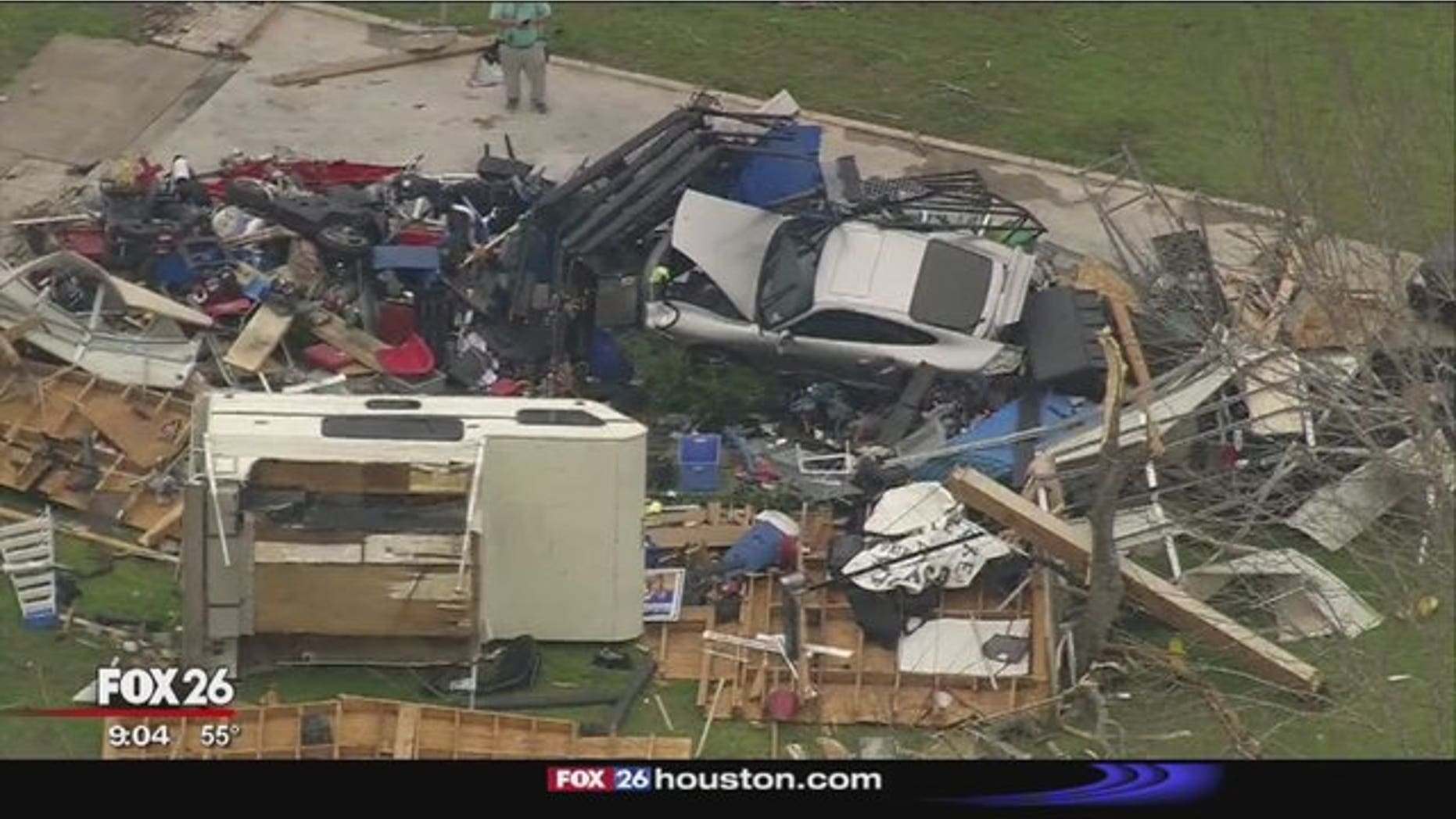 Clean-up efforts are now underway after six tornadoes touched down in the Houston area.
CAUGHT ON VIDEO: SEVERAL BOATS DESTROYED IN MASSIVE MARINA FIRE
One of the worst-hit areas was in Richmond. The National Weather Service says neighborhoods near the Bridlewood estates subdivision saw winds upward of 120 miles per hour yesterday morning.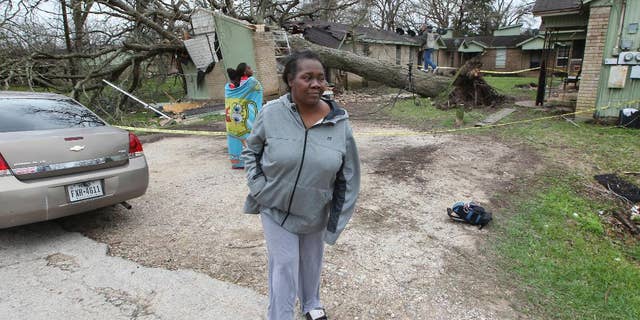 By sunset on Valentine's Day, contractors were out to show love in the Richmond area after storms and devastating winds tore through Tuesday morning.
THOUSANDS OF CALIFORNIA DAM EVACUEES ALLOWED TO GO HOME, TOLD TO STAY PREPARED
"It started sounding like somebody was trying to kick in our front door or something," described Teresa Barger, who was asleep in her home when the emergency alerts rang out. "Of course we knew it was the weather, so I grabbed our two little girls – two and five years old – and ran and hid in the closet until it passed. Whenever we got out we looked outside and saw the damage to our fence and our neighbor's roof over there and said, 'yup I think it was a tornado.'"
The resulting damage brought out plenty of professional contracting companies through the day. Lawn signs lined the entrance to nearly every subdivision. Flyers and business cards were taped to doors.
"We appreciate it," said Barger, moments after a contractor approached her offering his card as she spoke to FOX26. "It's good to know there are people out there who are willing to help. But we'll probably do it on her own," she said, referring to the large stretch of fencing on her yard that had collapsed in the storm.
Others are going to need the help.
"Some of these houses are nothing but splinters," exclaimed Clifford Hammack, a nearby resident who had already had to have several large trees chopped down in his yard following the storm.
Hammack says he does not mind losing the trees, but lost too many shingles to not call insurance. "And that to me is the worst part of it is dealing with the insurance folk." Hammock says waiting days for an adjuster is an unwanted frustration.
While insurance claims are an inevitable next step for many in this area, all residents FOX26 spoke to expressed gratitude to know no injuries were reported in Richmond as of Tuesday night.