Homeless veteran who helped stranded woman takes legal action against couple: report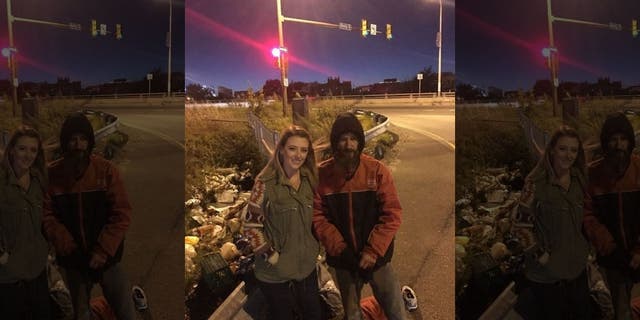 NEWYou can now listen to Fox News articles!
Johnny Bobbitt, the homeless veteran who gained worldwide attention when he used his last $20 to fill up the gas tank of a stranded motorist, reportedly took legal action Tuesday against the couple that raised $400,000 for him on GoFundMe.
A lawyer for Bobbitt filed a lawsuit seeking an injunction to stop Mark D'Amico and Kate McClure — the motorist he helped — from using any leftover money from the fundraising campaign, the Philadelphia Inquirer reported.
Bobbitt told the Inquirer earlier that he can't use the $200,000 left out of the $400,000 that donors raised on GoFundMe, and he no longer has a camper or a car.
Bobbitt alleged in the injunction that McClure and D'Amico committed fraud and considered the GoFundMe account "as their personal piggy bank."
McClure and D'Amico did not immediately respond to a request for comment about the legal action, the paper reported.
McClure told the paper in an earlier interview that they did all they could to help Bobbitt.
The couple and Bobbitt once had a warm relationship. In an earlier interview with the Inquirer, D'Amico said he controls the money and will start dispensing it when Bobbitt gets a job and stops using drugs.
"Giving him all that money, it's never going to happen. I'll burn it in front of him," he said, adding that giving an "addict" the money would be like "giving him a loaded gun."
Bobbitt admitted to the paper that the couple once gave him $25,000 and he gave some of it to relatives and friends, and spent some of it on drugs.
Bobbitt raised suspicions over how McClure, a receptionist, is now driving a new BMW. The couple said the car was paid from their own money.
GoFundMe said earlier it will work to ensure Bobbitt "receives the help he deserves and that the donors' intentions are honored."
The Associated Press contributed to this report.