Home surveillance shows Aaron Hernandez night of killing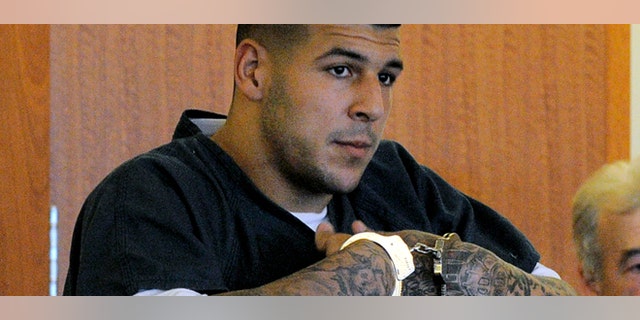 Home surveillance video in the murder trial of former New England Patriots player Aaron Hernandez shows him holding what prosecutors say is a gun and leaving his house with two co-defendants hours before the killing.
Hernandez is accused of the June 17, 2013, killing of Odin Lloyd, who was dating the sister of Hernandez's fiancee.
Surveillance video played Monday shows him walking through the living room carrying a black object at about 12:45 a.m. A baby sitter there testified that she didn't see the object.
Video shows Hernandez leaving at 1:09 a.m. with two co-defendants.
Prosecutors say they went to pick up Lloyd, and he was dead by 3:30 a.m.
Earlier Monday, a juror handed the judge a note, and he was questioned at the bench. Trial then resumed.