High rate of repeat offenders raise questions about Maryland traffic camera program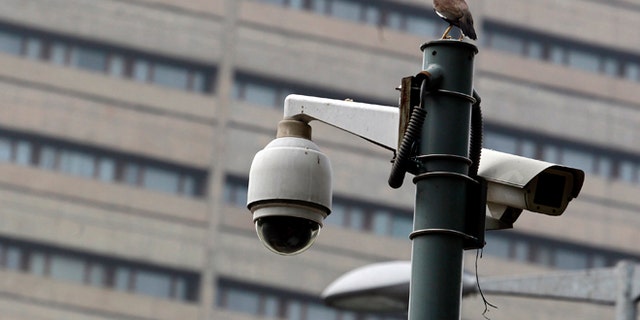 NEWYou can now listen to Fox News articles!
Are traffic-enforcement cameras the safety tool and deterrent government officials say or are they the money grab that critics contend?
The answer, the numbers suggest, is somewhere in the middle.
Hundreds of cities and states in the U.S. use cameras to combat speeders, red-light runners and toll skippers. To get a glimpse at how automated enforcement has played out in one context, The Wall Street Journal looked to numbers from Maryland, the most aggressive state in employing speed cameras in highway construction zones.
While figures from Maryland's SafeZones speed-camera program show a reduction in speed through work zones, the $40 citation that accompanies violations hasn't been enough to slow down an incorrigible group of speeders. Some are willing to pay the fine and put the pedal to the metal because there is no increase in penalties for amassing dozens of citations—and some drivers do exactly that.
Take the owner of a particular Toyota, who in May 2015 received a $40 speeding ticket for the 44th time in a little over two years. On the 44th occasion, a speed camera snapped a photo of the car as it allegedly zipped past a highway construction zone at 71 miles per hour, well above the 55 mph limit. (Confidentiality laws bar officials from revealing any vehicle owner's identity.)
The Toyota was but one of many frequent flyers, according to a Journal analysis of the roughly 2.35 million highway work-zone speed camera citations issued by Maryland between 2010 and 2015. About 39 percent of all tickets issued under Maryland's program went to repeat violators.
A large majority of the recidivists notched just two or three tickets, but the group includes 1,944 vehicles with 10 or more tickets; 97 with 20 or more; and 16 with at least 30. Topping the list: a Honda that racked up 68 citations between 2010 and 2013. The totals include any warning notices issued in the first three weeks of a new camera deployment.
What to make of the serial speeders?
"Unfortunately, there are those drivers out there who will drive without regard for workers" or people in other cars, said Lora Rakowski, spokeswoman for Maryland's State Highway Administration.
"The people who are the most chronic violators—it hasn't deterred them."
Maryland officials say large signs warn drivers of photo enforcement, and the highway agency posts online all areas where the devices may be in use. Officials also say their data show a shrinking share of cars speed past cameras—evidence, they say, that more drivers are hitting the brakes. Under state law, a car must go at least 12 mph over the limit to get a ticket.
Overall, the number of work-zone crashes trended lower in Maryland after the speed camera program began in 2010, state figures show, averaging 1,638 a year from 2010 to 2014, compared with 2,201 from 2005 to 2009. Work-zone deaths fell by 38% to an average of 7.2 in that span, compared with the prior five years, according to federal data collected by the National Work Zone Safety Information Clearinghouse. Nationally, work-zone deaths declined by 29%.
A deeper dive into the data on repeat offenders provides fodder for critics who see automated ticketing primarily as a money maker.
"The worst offenders don't get taken off the road," said Ron Ely, founder of the anti-speed camera Maryland Drivers Alliance. "The people who are the most chronic violators—it hasn't deterred them."