'Hiccup Girl' Lived Transient Life Before Alleged Role in Murder, Cops Say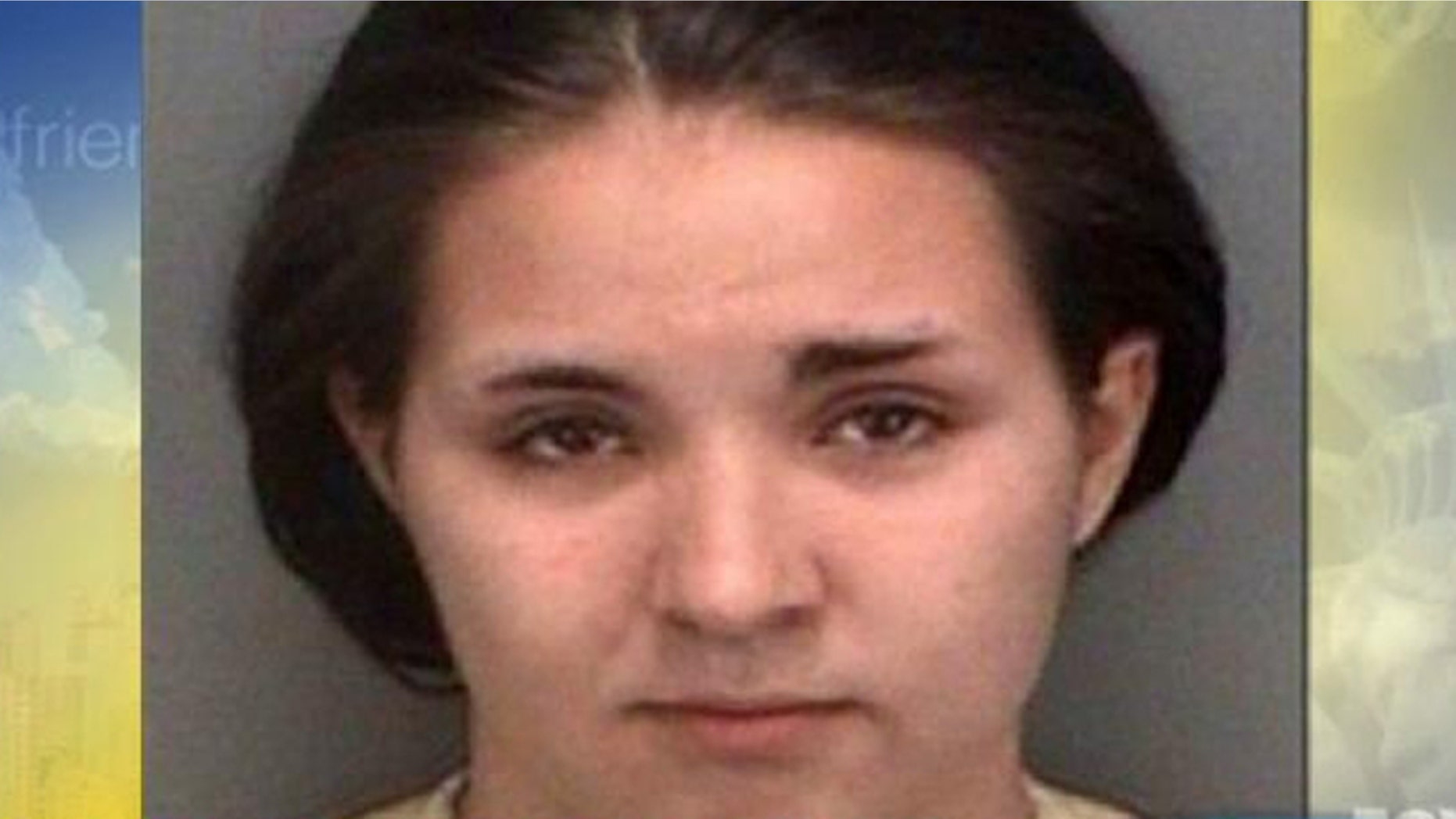 ST. PETERSBURG, Florida -- A young Florida woman thrust into brief fame in 2007 for unstoppable hiccups was living a transient life before she was charged this week with murder, an investigator told morning news shows Tuesday.
Maj. Mike Kovacsev of the St. Petersburg police told NBC's "Today" show that police had records of about a dozen "contacts" with 19-year-old Jennifer Mee throughout the past year at a series of different addresses.
"She didn't actually live on the street, but was transient in nature because she tended to live in different motels or apartments and moved from one location to another," he said.
Mee and two men were charged Sunday with first-degree murder in the death of 22-year-old Shannon Griffin. Mee allegedly lured the man to a meeting Saturday, where he was robbed and shot. Kovacsev said police do not believe she fired the gun.
Kovacsev told ABC's "Good Morning America" that police had talked with Mee regarding several domestic-related incidents.
"She was never a suspect in any cases, she has no criminal record up to this point, but she was a victim and a subject and several times a witness to several crimes," he said.
Kovacsev told ABC that Mee accepted a friend request from Griffin on a social networking website five or six days before the robbery, but it was unclear if he had recognized her as the "hiccup girl."
Her mystery plight put her on the "Today" show as a teenager in 2007, where she was hugged by fellow guest and country music star Keith Urban.
Kovacsev told the "Today" show that he expects Mee's defense lawyers will argue that she was led astray by all the attention.
"Sometimes when you live a little bit of a transient lifestyle you tend to hang around some unsavory individuals," Kovacsev said. He said the two men charged with Mee had "minimal criminal records" but that her ex-boyfriend was in jail for robbery.
Mee's constant hiccups stopped on their own after five weeks. Her mother told Tampa radio station WFLZ on Monday that Mee had not lived with her in a year.
Click here to read more on this story from MyFoxTampaBay.com