President Trump tweeted his thanks to the science teacher who bravely sprang into action during a shooting at an Indiana middle school on Friday.
Jason Seaman, 29, a seventh-grade science teacher at Noblesville West Middle School was credited with knocking a weapon out of the gunman's hand.
"Thanks to very brave Teacher & Hero Jason Seaman of Noblesville, Indiana, for his heroic act in saving so many precious young lives. His quick and automatic action is being talked about all over the world!" Trump tweeted.
Ethan Stonebraker, a seventh-grade student, told the Associated Press he witnessed Seaman jump into action to avert a tragedy.
"Our science teacher immediately ran at him, swatted a gun out of his hand and tackled him to the ground," he said. "If it weren't for him, more of us would have been injured for sure."
INDIANA SCIENCE TEACHER 'TACKLED' SUSPECT DURING MIDDLE SCHOOL SHOOTING, STUDENT SAYS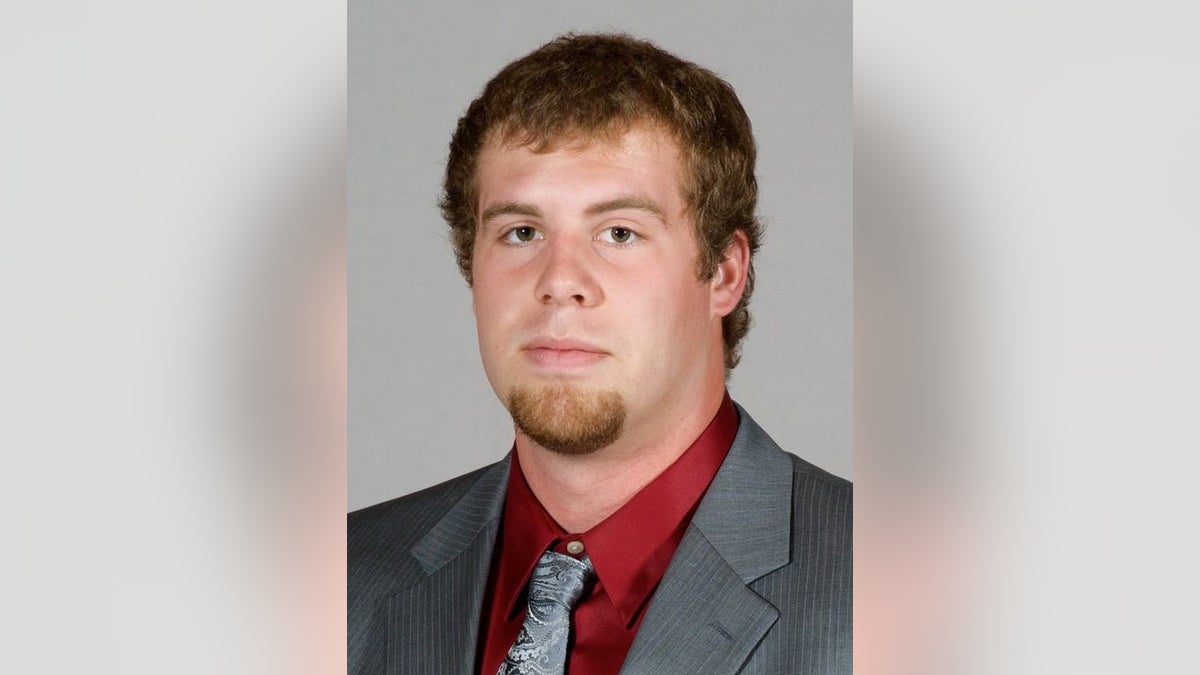 A student, Ella Whistler, 13, was critically injured in the shooting. Her family announced in a statement that the teenager was in stable condition following the incident. Seaman was also injured in the shooting.
The teacher released a statement following the incident, thanking first responders and his students.
"First of all, thank you to the first responders from Noblesville and Fishers for their immediate action and care. I want to let everyone know that I was injured but am doing great. To all students, you are all wonderful and I thank you for your support. You are the reason I teach," the statement read.
Besides Trump, Vice President Mike Pence also thanked Seaman for his bravery on Saturday.
"Indiana school teacher Jason Seaman is an American [and a Hoosier!] Hero. His courageous action saved lives during Friday's school shooting in Noblesville," he tweeted. "We're all proud of you Jason and are praying for you and those impacted and recovering from injuries."
Seaman's brother, Jeremy, told the IndyStar that the teacher was conscious.
"When he was taken to the hospital, I know he was talking," Jeremy Seaman said. "He talked to his wife. He told her he was OK."
Seaman is married with two young children, Jeremy said. He also said his brother was an athlete in high school and played college football at Southern Illinois University.
MALE STUDENT IN CUSTODY AFTER SHOOTING AT INDIANA MIDDLE SCHOOL; 2 VICTIMS REPORTED
His mother posted her son's condition on Facebook.
"Jason is out of surgery and is doing well. 3 shots – 1 through the abdomen, 1 in the hip & 1 in the forearm. PLEASE pray for the student that was also shot," the post stated.
Seaman's students spoke to FOX 59 about the incident and how their teacher saved their lives.
"I'm really grateful for him to be there because without him, I'm not sure if all of us would have made it," Carter Sutherland told FOX 59.
The Guardian reported Seaman threw a basketball at the gunman to try to avert the situation. The name of the gunman was not released but police said he was a student.
Fox News' Elizabeth Zwirz contributed to this report.