Hawaii police officer dies in shooting, manhunt underway for alleged killer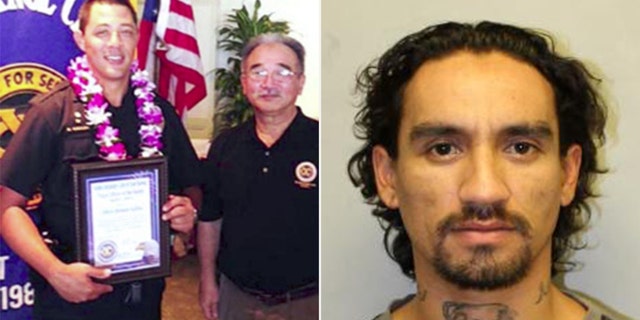 NEWYou can now listen to Fox News articles!
The suspected gunman who fatally shot a Hawaii County police officer during a Tuesday night traffic stop and then fled into a wooded area was the subject of an intense dragnet Wednesday, as authorities combed the Big Island just 20 miles from where lava flows recently devastated residential areas.
The Hawai'i Police Department said in a news release that officers were conducting a traffic stop around 9:45 p.m. along Highway 11 in Mountain View, located about 15 miles southwest of Hilo, when the driver of a vehicle -- identified as 33-year-old Justin Waiki -- got out and fired "multiple shots" at officers.
Police said Officer Bronson K. Kaliloa was struck in the "neck and leg area," as other officers at the scene immediately returned fire.
Waiki then fled into the brush on foot, and managed to elude officers giving chase, according to police.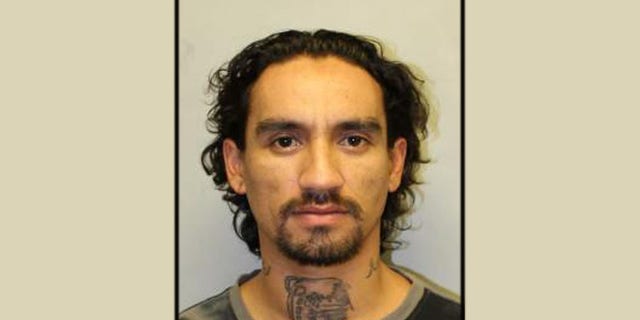 Kaliloa was transported to Hilo Medical Center, where he underwent surgery -- but was pronounced dead just before 1 a.m.
Kaliloa, a 10-year police veteran, was honored as the "Officer of the Month" in April 2014. At the time, the department acknowledged Kaliloa for arresting a man who was brandishing a rifle and "discharging it into the air" near a woman's home.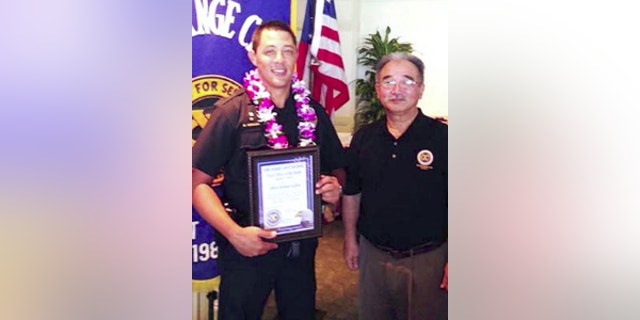 "According to Sergeant Daylan Asuncion, who nominated Kaliloa for the award, his superb investigative skills in capturing a dangerous convicted felon with a loaded firearm prevented a potentially violent end to the incident," police said at the time.
Kaliloa leaves behind a wife and three small children, officials said.

The deadly shooting prompted a heavy police presence in the area and forced officers to shut down Highway 11, which connects to other parts of the island, according to KHON.
OFFICERS KILLED IN THE LINE OF DUTY IN 2018
Witnesses told Hawaii News Now that up to 50 police cars, as well as an armored vehicle, responded to the area around 10:30 p.m.
"I was driving up the road and I seen lights and then I saw a lot of lights and then I pulled over to turn around, but I thought it was a car accident and I'm medically trained so I was going to offer to help," Leo Klink told the news outlet. "That's when the cop pulled his gun and I realized this obviously isn't a car accident. The cop came running around the car and I think he thought I might have been involved in it or could be. I don't know, but he was pretty assertive about me turning around."
Waiki is described as 5-11, 145 pounds and was last seen wearing a white t-shirt and dark colored jacket. He's considered to be armed and dangerous. The 33-year-old suspect was last known to have a Las Vegas address, and was wanted on an outstanding no bail warrant.
Police said he is not to be approached, and anyone with information his whereabouts is asked to contact authorities immediately.
Since the start of 2018, at least 47 law enforcement officers nationwide have died while on duty -- with 29 of the deaths caused by gunfire, according to a review of the data by Fox News.
Fox News' Ryan Gaydos contributed to this report.