Gun used by Boston Marathon bomb suspect traced to Maine drug gang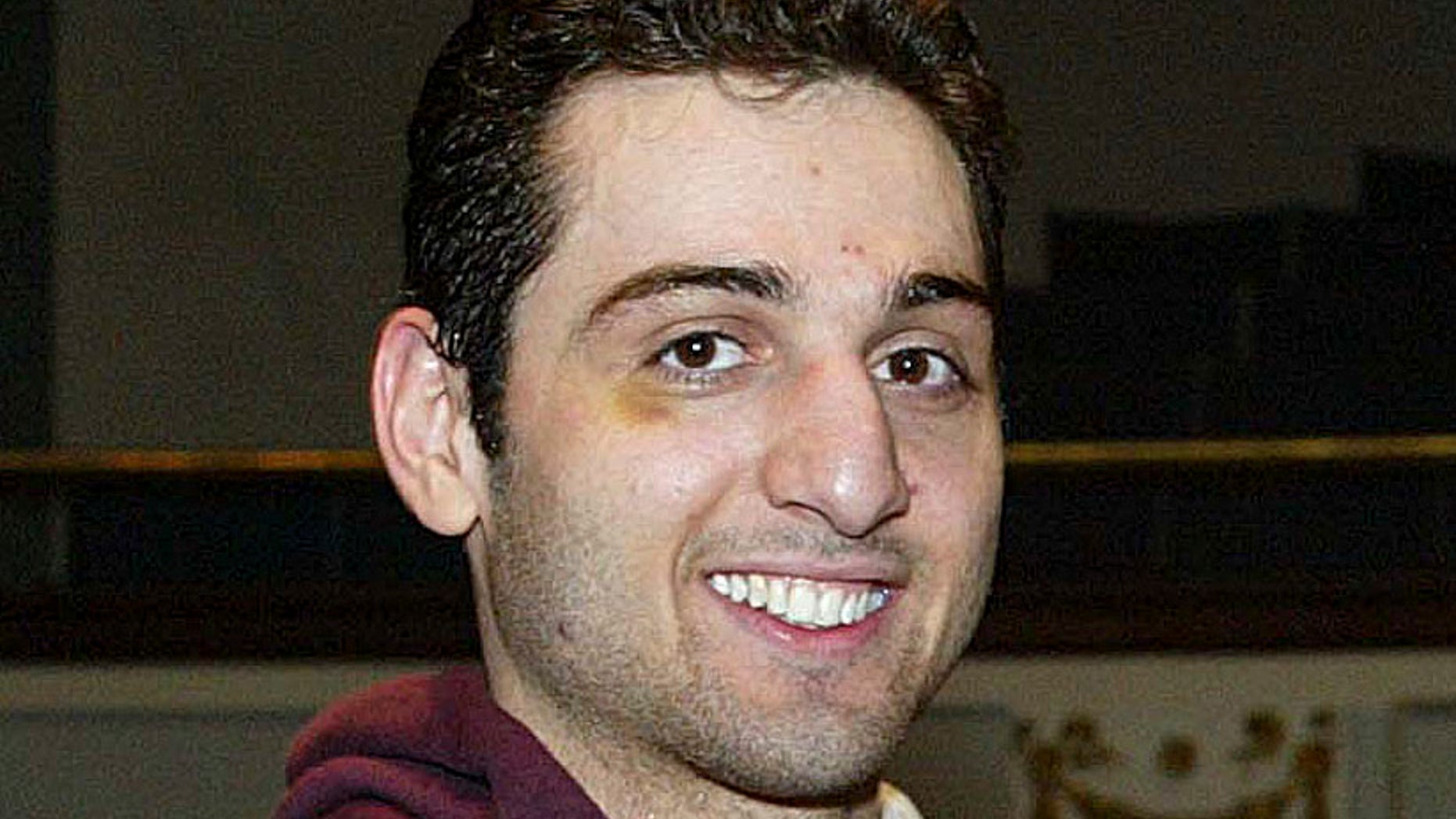 The gun used by Boston Marathon bombing suspect Tamerlan Tsarnaev in the shootout that resulted in his death last April has been linked to a Maine street gang that peddles illegal drugs, according to a published report.
The Los Angeles Times reports that federal officials believe that Tsarnaev's ties to the drug trade in Portland, Maine helped fund his trip to Chechnya and Dagestan in 2012. Officials also tell the paper that Tsarnaev may have used drug money to buy components of the bombs that killed three people and injured 260 others at the Boston Marathon finish line last April 15.
The link between Tsarnaev and the Maine gangs is the Ruger P95 handgun that was recovered from the site of the shootout in Watertown, Mass. in the early morning hours of April 19. Authorities tell the Times that the Ruger was used to kill MIT security officer Sean Collier the night before, and was the same gun that seriously wounded Massachusetts Bay Transportation Authority police officer Richard Donohue in Watertown.
The gun's serial number had been filed down, but police managed to recover it through forensics testing and lab work. The gun was traced to a Cabela's store in Scarborough, Maine, where it was bought in November 2011 by a man named Danny Sun Jr.
Two weeks after the bombing, Sun was arrested in connection to an outstanding traffic violation. He told police he had passed the gun to an Eritrean immigrant named Biniam Tsegai, who was arrested in May 2013 on charges of conspiracy to distribute and possession with intent to distribute crack cocaine. He is awaiting trial and faces a maximum sentence of 40 years in prison.
Authorities don't know how the gun got to Tsarnaev. However, he has previously been linked to a series of drug-related crimes, including a notorious unsolved triple murder in Waltham, Mass. on September 11, 2011.