Guatemalan national pays $280 fine for negligent driving in crash that killed FBI agent, fire marshal
A Guatemalan national who was behind the wheel during a fatal traffic accident that killed an FBI agent and a fire marshal last year was ordered to pay a fine of only $280 last month for his role in the deadly crash.
Roberto Garza Palacios, 28, didn't have to appear in court and will skip jail time after paying the fine June 25, The Washington Post reported Friday, citing court records.
Prosecutors determined Garza Palacios drove in a "careless and imprudent manner," but his actions on the Maryland highway didn't rise to the conditions needed for more serious charges, The Post reported.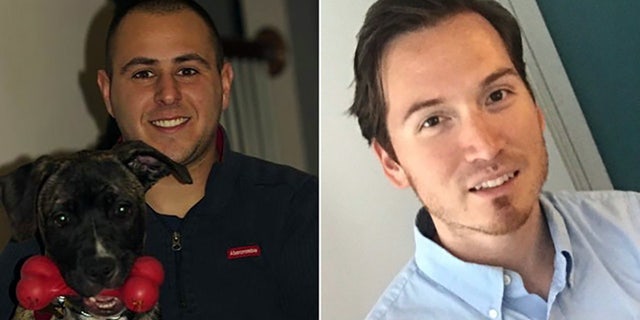 Garza Palacios was charged in May with negligent driving in the deaths in December of FBI agent Carlos Wolff, 36, and Maryland fire marshal Sander Cohen, 33.
Wolff had crashed his vehicle on Interstate 270, and Cohen stopped to help him. Garza Palacios drove up on the scene, swerved to avoid their vehicles and plowed into them on the shoulder. He told investigators that he didn't see the men on the shoulder, The Washington Post reported.
"This case is about an unfortunate accident. Mr. Garza Palacios feels terrible about the situation," Garza Palacios' attorney, Asim A. Humayun, told the newspaper.
Garza Palacios was arrested by immigration officers for being unlawfully present in the U.S. after overstaying a work visa that expired in 2009, FOX5 DC reported in May.
Jail officials were asked to place a hold on him after ICE officials learned he had been arrested in Montgomery County, Md. three years earlier, according to The Post. The request wasn't honored.
Garza Palacios pleaded guilty to driving while impaired in 2015 and also served about four months in jail after he was arrested for vandalizing car windows and lighting a couch near a construction site, according to the newspaper.